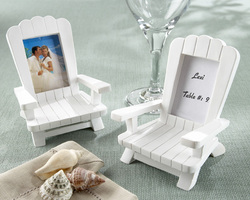 In my opinion Kate Aspen Favors are the best favors available. At the Personalized Gift Express Wedding Favors Boutique we are happy to offer the entire line of Kate Aspen Favors. -- Bennetta Elliott, CEO
Peculiar, MO (PRWEB) June 22, 2010
Personalized Gift Express announces the opening of its Personalized Gift Express Wedding Favors Boutique. To celebrate the opening of the Wedding Favors Boutique, Personalized Gift Express is currently offering a 10% discount off all wedding favors. With volume discount pricing on most favors plus a 10% discount, this is a promotional offer that just don't want to miss out on.
These days, it's quite the trend to decorate an entire wedding in accordance with a theme. Themed wedding favors from the Wedding Favors Boutique can help set the atmosphere that you want, or say "Thank You" to your guests for joining you in celebrating such a very important day in your life.
Personalized Gift Express offers a large selection of unique wedding favors in a wide array of themes. For instance, their Destination Wedding Theme is perfect for a wedding taking place on some romantic island setting. You could also select Beach or Tropical Favors including "Miniature Adirondack Chair" favors which hold a "Thank You" place card and can later be used by guests for one of their favorite photos. If you select the "Castles in the Sand" tea lights, you'll have a romantic ambiance for the reception in addition to evocations of the memories of childhood sand castles. You could select from "Seaside Tea Lights" with starfish on them to add whimsy and a light air of fun to the entire décor. You can even find seashell gel candle favors to make the wedding more glamorous.
But, what if you're not going to some far off island for your wedding? Perhaps you are traveling to just down to the church in your home town or something like that. In the Wedding Favors Boutique, you will still find unique wedding favors that meet your wedding day needs. You will find a vast selection of candy tin favors that can be personalized to your occasion as well as dated. These little tins are filled with delicious mints to make a great wedding guest gift.
So, if your wedding involves a Destination Wedding Theme, a Beach or Tropical Theme, an Elegant Wedding Theme, or anything other theme that your imagination can conjure up, the Wedding Favor Boutique has what you are looking for--right online for your absolute convenience.
So, check out the Wedding Favors Boutique at Personalized Gift Express and join them in their opening celebration.
ABOUT PERSONALIZED GIFT EXPRESS
Personalized Gift Express is a family owned and operated business. They have been in business since September 15, 2004. They have been a Better Business Bureau member since 02/12/2007. Excellent customer service, high quality products at affordable prices, and continued research and development of new products is the foundation upon which Personalized Gift Express has been built.
CONTACT INFORMATION
Personalized Gift Express
10904 East 243rd Street
Peculiar, MO 64078
Telephone: 1-800-816-0922 (between 9 a.m. and 5 p.m. CST)
Online:
http://www.personalizedgiftexpress.com/contact.html
# # #