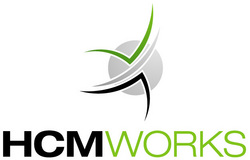 We look forward to interacting with the procurement community via our new site, and expect that it will quickly become a valued resource in the market." -- Julia Fournier, Managing Partner of HCMWorks
Alpharetta, GA (PRWEB) June 29, 2010
HCMWorks, a leading North American provider of Indirect Services Procurement Solutions, today announces the launch of their newly revamped Web site at http://www.hcmworks.com.
HCMWorks decided to retool its Website as a result of feedback received from procurement executives via a January 2010 survey. The survey indicated that respondents recognized the value of better management of indirect services, but lacked resources to inform decisions.
"We envision the HCMWorks website and accompanying blogs as valuable information resources for the indirect services procurement community," says Julia Fournier, Managing Partner of HCMWorks. "This site delivers data on best practices, procurement strategies, and outsourcing options in the marketplace, and provides insight into our day to day experiences ."
In addition to information on HCMWorks' consulting services and methodology, the site also provides a number of other resources for procurement executives, including:

Insights and best practices from leading experts in procurement
News and trends in the marketplace
White paper library
Recorded broadcast video and Webcast sessions
Thought leadership will be provided on the site via two separate blogs: "Ask the Expert" and "What's In the Works."
"Ask the Xpert"
"Ask the Xpert" will feature a guest procurement professional who will focus on a different topic within indirect services procurement every month. The industry expert will continue to contribute insights and answering blog readers' questions all month.
"'Ask the Xpert' will bring together true experts from leading enterprise organizations who are willing to offer the benefits of their experience in the trenches to other procurement executives," says Fournier.
The first "Ask the Xpert" blog from Kimberly Smokey (Former SVP & Director of Indirect Procurement and Corporate Services with Wachovia/Wells Fargo) focuses on managing indirect services with a rate comparison tool. Future topics include: Policy Compliance, End-User Adoption and Change Management, Organizational Transformation, and Travel Management.
"What's in the Works"
The second blog, "What's in the Works," will take a broader look at indirect services procurement within today's marketplace, including industry trends, news in procurement, and new research available. HCMWorks expert consultants will also provide insight into these events and what they mean for the marketplace.
"We look forward to interacting with the procurement community via our new site, and expect that it will evolve into a valued resource in the years to come" concludes Fournier.
The HCMWorks Web site content was developed in conjunction with IntegratedMARCOM (http://www.integratedmarcom.com), a marketing communications firm.
About HCMWorks, Inc.
HCMWorks is a leading North American consulting and advisory firm that specializes in Indirect Services Procurement. HCMWorks helps procurement departments achieve greater control over indirect service expenditures to gain a competitive advantage in their industry. Their proprietary 4-step V2H methodology provides a substantial reduction in indirect operating costs through transactional visibility, ultimately delivering an extremely rapid ROI. For more information, please visit http://www.hcmworks.com or call 866-547-1645.
# # #