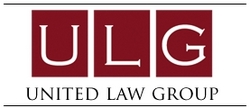 Without this report, borrowers have nothing to support their claims that they are HAMP-qualified.
IRVINE, California (PRWEB) June 16, 2010
United Law Group today announced that the law firm was granted an exclusive license to use the REST Report when helping distressed homeowners. The law firm was chosen based on its track record for helping homeowners to work toward resolutions with their home loans, including permanent modifications, trial modifications, forbearances, and extensions on sale dates.
The REST Report produces an 11-page document based on property specifics and individual financial details. The information compares, from the bank's perspective, the cost of foreclosure to the various financial outcomes that could result from modifying a mortgage. Homeowners can use the report to support their specific request for a loan modification or to find out immediately what their other options could be.
"The banks are in business to make money regardless of what that means to homeowners," stated United Law Group Managing Director Robert Buscho. "The REST Report gives homeowners a leg up when attempting to negotiate with their lender directly because it brings to light financial proof of why a bank should consider the modification. This is especially valuable in talks with servicers who have been called out for allegedly pursuing foreclosure because of the profits involved."
Buscho references a report published by the National Consumer Law Center, which alludes to the fact that some servicers actually profit if a distressed property goes into foreclosure. This report was cited in an article on MSN titled, Why Servicers Foreclose, When They Should Modify, and Other Puzzles of Servicer Behavior. The article states that, "…servicers, unlike investors or homeowners, generally don't risk losing money on foreclosures."
In another article titled Calculating the Net Present Value (NPV) of a Foreclosure vs. a Loan Modification published on CBS MoneyWatch, Ilyce Glink states that servicers enter numbers into a complex formula to decide whether the homeowner gets a loan modification or not. According to the article, "…homeowners aren't being told that the NPV calculations are the reason why their loan modification applications are being rejected. They're simply being told 'You don't qualify'. And, they're left hanging for weeks and even months waiting for that opaque answer."
The REST Report provides NPV and other data to homeowners and illustrates the true value of the loan to the lender. Evaluating the NPV analytics to determine if the loan falls within HAMP guidelines, the REST Report helps borrowers to ascertain if they qualify for HAMP and gives them information that their lender will not.
"Homeowners can use the information contained in the report to position their request properly when approaching their lender," said Buscho.
States such as Indiana, Maine, Michigan, Nevada, New York, Oregon, Maryland, New Hampshire, New Jersey, Ohio, Delaware, Wisconsin, Indiana, Pennsylvania, Florida, Kentucky, Rhode Island and Illinois require a mediated session between the borrower and the bank prior to foreclosure. Providing the State Appointed Mediator with the REST Report, even if it does not show a borrower qualifies for HAMP, will give the mediator more to go on when suggesting alternatives to foreclosure, as the report provides viable work-out options that may be available.
Although unlikely, it is possible that in the most extreme cases, it may be necessary to turn to the courts to settle such a dispute, and the REST Report can be invaluable evidence in such a proceeding. Without this report, borrowers have nothing to support their claims that they are HAMP-qualified.
"One of the most common mistakes we see is homeowners focusing on the hardships," said Buscho. "While this is a part of the picture, the banks focus on the net effect of foreclosure vs. modification to their bottom line. Armed with the REST Report, homeowners have a much-needed tool to make their case."
Homeowners living in states not requiring mediation and those who do not meet the requirements of HAMP also benefit from the report. The REST Report offers loan disposition information for specific lenders so borrowers can approach their lender with realistic alternatives.
"This information can be used to approach investors for non-conforming loans and illustrate why it is in their best interest to modify the terms of a loan," said Buscho. "If the lenders and servicers deny homeowners their basic rights, the homeowners can use that information to defend their homes through legal channels."
About the REST Report
The REST Report is a report generated by the REST software platform, which is a loan disposition analysis system that, in various forms, is used by major banks and mortgage servicers. Financial institutions use systems like REST to analyze the various options available when a loan may not be repaid as agreed by a borrower. The purpose of such analysis is to make sure that the bank can choose the path that offers the best financial outcome possible.
About United Law Group
United Law Group represents consumers in complex litigation concerning abusive banking practices, breaches of contract and violations of state and federal laws. United Law Group also litigates cases involving bankruptcy, IRS settlements and debt settlements in state and federal courts across the nation. Employing a team of top-notch attorneys, United Law Group leverages leading-edge technology to manage cases, support investigative efforts and ensure accurate, frequent communication with its clients. The firm is currently forming several class action lawsuits.
# # #