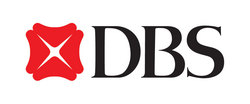 Singapore (Vocus) June 17, 2010
DBS Bank, Southeast Asia's largest bank, offers one of the most competitive air miles conversion program with the DBS Altitude American Express Card. With 1.6 miles earned for every S$1 spent (4X DBS Points) above S$1000 per month and 1.2 miles for every S$1 spent (3X DBS Points) for first S$1000 per month, DBS Altitude American Express Card Cardmembers can get off to a flying start all year round, And best of all, the DBS Altitude American Express Card offers flexibility with no points expiry. World travelers know their next holiday travel comes faster with 10,000 bonus air miles when you pay and renew the annual fee on the main card.
Whether you are jetting off for business or pleasure, the DBS Altitude American Express Card lets you travel in style with an exclusive worldwide butler style travel concierge on call 24/7 to plan your travel, make dinner reservations and arrange car rental.
Apply now for the DBS Altitude American Express Card and welcome to a higher class of travel with complimentary stay at an exclusive resort in Bali and exclusive 1-for-1 hotel offers at selected luxury hotels around Asia. Plus, DBS Altitude American Express Card cardmember enjoy year-long Leading Hotel membership as a Leaders Club Access member and enjoy discounts on best available rate and room upgrades across 450 of the world's finest hotels, resorts and spas.
The DBS Altitude American Express Card is miles above the rest when it comes to turning spending into a faster way to travel whilst rewarding them at the same time. For more information, please visit http://www.dbs.com/sg/altitude
About DBS
DBS is the largest bank in Singapore, a leading bank in Hong Kong and is one of the largest financial services groups in Asia. Headquartered in Singapore, DBS has operations in 16 markets and is a well-capitalised bank with "AA-" and "Aa1" credit ratings, one of the highest in the Asia Pacific region.
As a bank that specialises in Asia, DBS leverages its insights, deep understanding of the region and appreciation of local cultures to serve and build lasting relationships with its clients. DBS provides a full range of services in corporate, SME, consumer and wholesale banking activities across Asia and the Middle East. DBS will leverage its growing presence in China, Hong Kong and Taiwan to intermediate the increasing trade and investment flows in the Greater China region. The bank is also focused on extending its footprint and facilitating capital flows in fast-growing Indonesia and India.
DBS acknowledges the passion, commitment and can-do spirit in each of its 14,000 staff, representing over 30 nationalities.
###