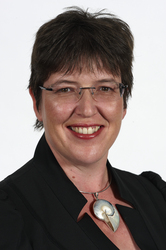 Accreditation by the UK's professional body for customer service is a valuable endorsement of an employer's internal training
(PRWeb UK) June 18, 2010
The coveted TrainingMark accreditation is awarded to businesses and organisations that meet rigorous standards on customer service and demonstrate that their own training courses meet national standards for service professionals.
Accreditation is a valuable independent endorsement that companies' own training courses are of the highest quality – offering them a competitive edge over rivals.
"This ground-breaking scheme offers employers in all sectors a perfect partnership," says the Institute's chief executive, Jo Causon.
"Accreditation by the UK's professional body for customer service is a valuable endorsement of an employer's internal training. It's also a powerful statement for any organisation to make to customers and competitors because it demonstrates an unwavering commitment to deliver customer service of the highest quality.
"Apart from confirming an employer's commitment to training, independent endorsement gives people a feel-good factor about their organisation's development programmes."
Several companies have already achieved TrainingMark accreditation including Ford Retail, Santander, Virgin Media and British Council.
Achieving TrainingMark demonstrates individual competence across the organisation and total management commitment to delivering excellent service in all areas of the business.
Ford Retail's accreditation was achieved following an in-depth assessment of the company's 'Moments of Truth' customer service initiative – a £1.2 million training investment aimed at helping the company to deliver the best service experiences to customers throughout the industry.
Chairman and chief executive of Ford Retail, Chris Hayden says: "We are determined to set ourselves apart by delivering world-class customer experiences and lead the way in doing this. Achieving TrainingMark accreditation for our customer service training programme demonstrates that we provide excellent service.
"Providing a great customer experience is down to creating an emotional connection with customers, not simply getting the basics right. It applies to everyone in the business including non-customer facing staff who play a vital role in the end-to-end process of delivering service excellence."
The Institute says raising service professionalism directly supports the development of an organisation's own service culture and their delivery of excellent customer experience. This, in turn, improves both customer loyalty and satisfaction.
Jo Causon adds: "Companies whose training programmes are recognised by the Institute's independent accreditation can achieve a business advantage over competitors. They can see where their training stands and receive expert guidance on how it can be improved."
Research by the Institute reveals an increasing demand for developing and delivering reputable customer service training that meets national standards.
TrainingMark accreditation is ideal for:

large organisations with established customer service or contact centre training courses
organisations developing large-scale internal customer service or contact centre courses
specialist service providers delivering many customer service training events.
Notes to Editors:
The Institute of Customer Service is the professional body for customer service whose primary purpose is to lead and raise customer service performance and professionalism.
It is the authoritative voice of customer service and a catalyst for all those whose focus is on the delivery of world-class service experiences.
The Institute is a membership body with a community of more than 350 organisational members - from the private, public and third sectors - and around 7,000 individual members.
For further press information, please contact: Fiona Brunning, 01206 216199
###