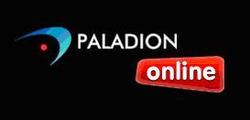 "Network Products Guide's recognition of ManageISMS further validates our products & solutions as excellence-in-class and ahead of the curve." States Paladion's CEO Mr. Rajat Mohanty
Bangalore (PRWEB) June 18, 2010
Paladion announced today that Network Products Guide, industry's leading information technology research and advisory guide has named ManageISMS a winner of the 2010 Product Innovation Awards. This annually venerated award recognizes and honours vendors, large and small, from all over the world with innovative and ground-breaking products that are bringing essential and incremental changes and are setting the bar higher for others in all areas of information technology.
ManageISMS is a web based product to establish and maintain ISO 27001 in a hassle free easy manner. This unique tool automates the entire lifecycle of ISO 27001 certification. It reduces time, effort and cost through its centralized management approach of all ISO 27001 activities including risk assessment risk treatment audit and compliance. To read more about this product innovation, please visit http://www.networkproductsguide.com/innovations/ or http://www.paladiononline.com.
"Innovation is not just about new products alone," says Rake Narang, editor-in-chief at Network Products Guide. "To succeed companies need to see innovation not as a one time errand but as something that has to be continuously evolved and improved upon over and over again. This requires putting greater focus on customer needs and making innovation the centre of company's way of developing better solutions. Innovative products such as ManageISMS are bringing improvements in automating all the activities carried out in ISO 27001 certification and maintenance. It helps users from various functions in an organization to effectively collaborate their work while managing an information security management system".
"Network Products Guide's recognition of ManageISMS further validates our products & solutions as excellence-in-class and ahead of the curve." States Paladion's CEO Mr. Rajat Mohanty "Product innovation is key to our continued commitment to meeting our customer needs and providing them with better solutions."
About Paladion:
Founded on 2000, funded and advised by NS Raghavan, Ex MD of Infosys Technologies, Paladion is the fastest growing security company in Asia (as ranked in Deloitte Technology Fast 500 Asia Pacific 2006, 2007, 2008 & 2009). With a global footprint across 15 countries, Paladion today is actively managing security for over 450 customers. Paladion's security solutions have been awarded by Asian Banker, Red Herrings, and Financial Insights. Paladion is also included in Gartner's rating of "MarketScope for Managed Security Services in Asia Pacific."
About Network Products Guide Awards:
As industry's leading technology research and advisory guide, Network Products Guide from Silicon Valley plays a vital role in keeping decision makers and end-users informed of the choices they can make in all areas of information technology. You will discover a wealth of information and tools in this guide including the best products and services, roadmaps, industry directions, technology advancements and independent product evaluations that facilitate in making the most pertinent technology decisions impacting.
# # #