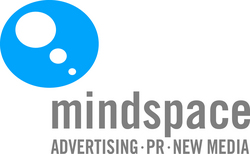 The Mindspace 2010 Calendar of Rejected Campaign Slogans.
Tempe, AZ (PRWEB) June 17, 2010
Mindspace, a full-service advertising, public relations and new media agency brought home Gold this weekend from the National ADDY Awards Show and Gala in Orlando, Fla. for its self-promotion campaign, "The Mindspace 2010 Calendar of Rejected Campaign Slogans."
Mindspace won Best of Show at the Phoenix Metro ADDYs in March, and received Gold at the District Twelve ADDY Award Competition in April, which catapulted the campaign into the national competition where the firm joined an elite group of winners, including BBDO's Starbuck's Port Authority Campaign, Leo Burnett/Arc Worldwide's Symantec Norton Internet Campaign, and MJZ's Career Builder 'Casual Friday' Campaign.
With over 60,000 entries annually, the ADDY® Awards are the world's largest and toughest advertising competition. At the national competition, Mindspace was judged alongside more than 1,500 District Gold winners from some of the biggest agencies across the nation.
"We were playing around with a few rejected campaign slogans one day and the idea really took off," said Brent Shelter, Principal and Creative Director at Mindspace. "We just let our creativity lead us, and it took us straight to a National Gold Addy."
Braving the danger of hot glue guns, Mindspace not only designed and wrote copy for the entire calendar, but also assembled it during a pre-Christmas office party. Some sample entries include:

January 7 - Cracker Barrel - "It's like the Old West opened an Applebee's."
January 25 - Velcro - "Tell the world you're unfastening."
July 2 - Reader's Digest - "Your number one source of pictures of old people on rollerblades."
April 8 - Charmin Bath Tissue - "Separating humans from monkeys."
May 19 - Ikea - "We promise to help you find the exit if you will please stop screaming."
October 6 - Nationwide - "We're on your side, unless you're a 16-25 year old male."
November 29 - AOL - "Fond…memories…of…dial-up…domination…"
The rejected slogan of the day is available on Mindspace's daily Twitter feed, @mindspaceagency and a PDF of the first month can be found on the company's website.
Future plans for the calendar include but aren't limited to:
1. Purchase by BP for use as proprietary technology to plug the big hole causing that horrific oil leak;
2. Inclusion into a "Thank you for kind of deescalating!" care package to North Korean President Kim Jong Il;
3. Endorsement by SCRAM and Alcohol Monitoring Systems, Inc. to help Lindsay Lohan remember her court dates.
About Mindspace
In business since 2002, and coming off the big win of a "Best in Show" Addy Award, Mindspace has experienced tremendous growth every year since it hung out its shingle - both in terms of revenues and clients--even during this recession. What makes Mindspace different? First, we're one of the smaller full-service agencies around--just the right size to be quick and nimble but open to any solution from direct mail to social media, PR, email campaigns, cool web projects and viral videos. Second, our creative and MBA types take a unique and super-secret approach to creating concepts to consistently deliver stellar work and, third, we develop scrappy strategies based on real-world executive business experience. We have folks from Microsoft, Marriott and Google who know what it's like to work in a big company with accountability and political sensitivities, as well as startup experience with tiny budgets and mercurial speed requirements. With B2B and B2C customers on both coasts and in between, this highly decorated, award-winning agency is building a loyal following of clients and employees, and making the other big dogs in town nervous. We're the place rising rock stars go after they've paid their dues in PR/ad factories and are ready to enjoy their job immensely. For more information, visit http://www.Mindspace.net.
# # #