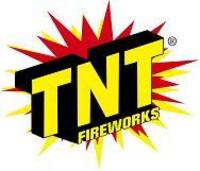 Fireworks are synonymous with Independence Day celebrations
Florence, Ala. (Vocus) June 18, 2010
The Fourth of July is a day when all Americans can celebrate their independence. TNT Fireworks, the nation's leading distributor of consumer fireworks and sparklers, would like to encourage everyone to celebrate the day to its fullest and honor the principles of freedom on which the United States was founded.
"Fireworks are synonymous with Independence Day celebrations," says Tommy Glasgow, president of TNT Fireworks East. "We at TNT Fireworks would like to encourage everyone to keep patriotism alive by hosting at-home fireworks celebrations that are safe, affordable and fun."
Here are a few ways family and friends can plan a 4th of July celebration with TNT products:
Plan your own neighborhood block party and parade. Host a patriotic fireworks celebration, parade, and cookout surrounded by your family, friends and neighbors that will be equally as entertaining and affordable as any public display.
Make sure you have plenty of your favorite TNT fireworks and download your favorite tunes to create your own patriotic concert display. Coordinate your fireworks to coincide with your music for a memorable scene. The American Spirit Fountain, for example, makes a resounding bang to Neil Diamond's "America," Bruce Springsteen's "Born in the USA" and Francis Scott Key's "Star Spangled Banner."
Incorporate fireworks into a 4th of July civics lesson for your family. As you prepare for your fireworks display, share with your family the history of the American Revolution. An interesting note is that the Declaration of Independence was actually written on July 2nd and then declared by the Continental Congress on July 4th. Conclude your fireworks display with a reading of the Declaration of Independence and make sure you have red, white and blue fireworks to represent the American flag.
Of course, safety should be top of mind when planning creative ways to celebrate our country's independence. Remember to keep children and pets away from all fireworks. By taking the following simple, precautionary steps, we can enjoy the 4th of July in style, while preventing unnecessary injuries:

Once you've made your firework purchase, keep them in a safe place… out of the reach of children at all times.
Young children should not light or handle fireworks.
Use good common sense and always read and follow all warnings and instructions that appear on a firework or its packaging.
Always keep a hose and a bucket of water nearby in case of emergencies. Used fireworks should be soaked in a bucket of water prior to being discarded.
Use fireworks outdoors, only in clear areas, away from houses, buildings, fences, dry grass, and trees. Your firework display area should also be smooth, flat, level and swept clean of debris.
Never attempt to fix or relight a firework – if it fails to light, do not relight it. Place it in a bucket of water and make sure it is fully soaked before discarding it.
Animals are sometimes frightened by fireworks. To protect your "best friends," keep them indoors – away from the loud noise – and secure.
As with any purchase, check the credibility of the distributor to make sure their fireworks are reliable, legal and come from a licensed source.
Remember – not all fireworks are the same. Be sure to purchase products that are manufactured by a trusted, established company that puts safety first.
Do not smoke when handling any type of fireworks.
Do not use fireworks while under the influence of alcohol.
Always use products that are legal in your community. States and local communities regulate the type of products that may be sold and used by consumers. So make sure you follow state laws and local ordinances.
"Multiple safety education initiatives have consumers learn about the appropriate way to use fireworks and sparklers, leading to a significant decrease in mishaps. Injuries have been reduced, even as consumption has risen over the last few decades," says Glasgow. "We are confident this trend will continue as more patriotic festivities take place at home this year, bringing people together to celebrate the 4th of July affordably and responsibly."
Please check your local laws to verify the legality of fireworks in your area. For more information about where state-approved TNT fireworks are for sale, visit http://www.tntfireworks.com, or call 1-800-243-1189.
ABOUT TNT FIREWORKS
TNT® Fireworks (TNT) is the nation's largest distributor of consumer fireworks and novelty items. For more than 50 years, TNT has set the benchmark for safety, customer satisfaction, innovation and quality in the fireworks industry. For more information about TNT Fireworks, visit http://www.tntfireworks.com.
# # #