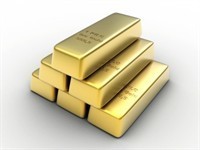 (PRWEB) June 17, 2010
Central Banks are very different to commercial banks as they create and determine the nation's currency. Gold Made Simple looks at why more of the world's Central Banks are investing in gold bullion in order to maintain a strong currency.
Although gold is generally referred to as a strong asset it can fluctuate, so banks need to be wise and to be able to analyse the market and trends to make sure they invest at the most opportune time. Gold performs well in a crisis and the current global economic uncertainties have played a huge part in influencing Central Banks to heavily invest in gold.
In recent months Central Banks in USA, China, India and Russia have upped their gold reserves as the value of paper currencies fluctuates. The price of gold bullion depends on supply and demand and at present gold is highly sort after by investors as a safe haven for assets. The major mining companies are investing heavily to increase their gold production in order to keep up with demand.
With fears of inflation and with worries over debt problems in Europe, especially the situation in Greece, the Central Banks are investing in gold bullion as it seems the most logical and safest investment for the nations money. The fluctuating US dollar, Euro and Stirling have made investors and Central Banks alike nervous about putting their money into paper currencies. The banking system on the whole is still reeling from the recent global economic crisis and with the threat the devaluation of currency and inflation the most sensible choice is to invest in gold.
Gold bullion seems to be on a winning streak at the moment as it has increased in value by over 15% since the beginning of the year. With the global monetary system still in trouble there has never been a better time to invest in gold. If the Central Banks are safe haven gold buying then small investors should take heed and follow suit. At Gold Made Simple investors can choose to buy gold bullion bars, gold coins or pooled gold safe in the knowledge that if it is good enough for the nation's banks then it is a great recommendation for the small investor.
# # #