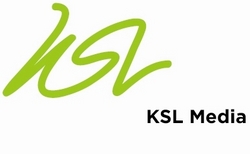 "Working together provides a great opportunity to drive value with customers, KSL understands data and how to integrate it in applications that provide real value."
Los Angeles, CA (PRWEB) June 17, 2010
Top independent media management agency, KSL Media, today announced a strategic alliance with Experian Marketing Services that will help them to deliver a specialized mid-market analytical toolkit that will ensure best in class analytics for clients.
KSL uses analytics as the starting point for the company's media buying decisions by incorporating Experian's research in the areas of syndicated data, clustering, optimization, Web analytics, profiling, modeling, and list rental to build national and local media plans and locate and suggest high-indexing media channels; evaluate the 24-hour day of a consumer to ensure that media is placed where they are most active in their consumption patter; and to accumulate response data against media spend, to develop a predictive model based on historical results.
"We did a thorough examination of providers in the analytics space and none even came close to providing the depth, breadth and quality of information that Experian has," said Richard Birt, senior vice president and director of Consumer Analytics and Insight. "We knew they were the right analytics partner for KSL."
In order to ensure fluid integration of the analytics, KSL leverages the results in tandem with advertisers and agency partners, enabling more targeted and compelling creative along with media solutions that work together to evoke the emotional triggers that lead to purchase. Application of this research early in the process ensures that the creative and messaging strategies are appropriately integrated with the media strategy.
"Working together provides a great opportunity to drive value with customers," said Joe Paulsen, vice president of Experian Marketing Services' Analytics Division. "KSL understands data and how to integrate it in applications that provide real value."
About KSL Media:
KSL Media is one of the largest and fastest growing independent media services companies in America. They specialize in servicing mid market companies with challenger brands by helping them acquire and retain their best customers. KSL works with numerous clients including Bacardi, Guitar Center, Publisher's Clearing House, ConocoPhillips, Mercury Insurance, Huntington Learning Center, Telebrands, United Way of Greater Los Angeles, and Sizzler. They have offices in New York, Los Angeles, Las Vegas, and Chicago.
# # #