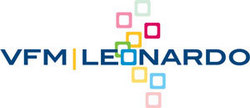 Toronto, ON (Vocus) June 18, 2010
With 32% of travelers watching travel-related videos when researching hotels online, it's time for hoteliers to start using the Internet to engage and excite travel shoppers.* VFM Leonardo is presenting a one hour webinar on Thursday, June 24, 2010 at 2 p.m. Eastern (11 a.m. Pacific). Register now and join three travel industry experts who will share their perspectives on using online video as a powerful, emotive and persuasive media to reach travel shoppers, and offer tips and advice on how to use it to your advantage.
Register now to learn:

Why video is a powerful online conversion tool
Best practices for creating video that boosts excitement and bookings among travelers
How to measure the effectiveness of video
How your peers are using video
Ways to get your video out online where travel shoppers can easily view it
Meet the speakers:

John McAuliffe, Chief Marketing Officer, VFM Leonardo, Inc.
John McAuliffe will share current trends in video viewership online and key findings from a recent study on hotel eBusiness.

Ashish Khurana, CEO, GeoBeats, Inc.
Ashish will share tips and best practices for producing videos that are compelling and engaging and show examples of effective hotel videos.

David Attardi, Director of E-Commerce, B.F. Saul Company
David will present the results of launching video for his hotel properties and offer insights on how to get the most value out of your investment in online video.
Who should attend?
E-marketing Executives, General Managers and Directors of Sales & Marketing at Hotel Management Companies, Individually Branded or Independent Hotels or anyone that wants to understand how to use video to drive sales conversions.
Can't make the live event? Register now and after the event you will receive an email with the recorded webinar.
*Forrester Research, Inc., CONSUMER TECHNOGRAPHICS®, Q1 2010 Travel Online (US)
About VFM Leonardo
VFM Leonardo is a technology leader in online visual content management and distribution for the hotel industry. VFM Leonardo's VScape® and VBrochure™ products leverage the distribution capabilities of the VNetwork™, the most universally accepted and largest online visual content distribution network for the global travel industry. VFM Leonardo offers the most effective digital asset management and online merchandising systems available today with over 1,000,000 visual images (photos, virtual tours and videos) for 90,000 hotels worldwide currently in distribution across the VNetwork. All four global distribution systems (GDSs) - Amadeus, Galileo, Sabre, Worldspan - as well as Pegasus source hotel visual content through VScape. Tens of thousands of travel-related channels including online travel agencies, travel research and supplier web sites, search portals; Travelocity, Orbitz, Priceline, Tripadvisor, Yahoo! Travel, Kayak, Google and more also source visual content through VScape. For more information about VFM Leonardo, visit http://www.vfmleonardo.com. Follow us on Twitter at @VFMLeonardo.
Media Contact:
Julie Vieth, VFM Leonardo Inc.
Toll free: 1-877-593-6634
Phone: 416-263-5446
Fax: 416-593-7572
###