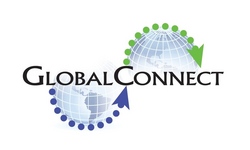 As the Global Connect brand continues to grow synonymous with global engagement, our
Parsippany, NJ (Vocus) June 21, 2010
Global Connect, the up and coming social media company centered on global issues and events, has developed a philanthropic program that allows it's website visitors to take action and assist in global causes. According to Tom Woods, Global Connect's President and CEO, "As the Global Connect brand continues to grow synonymous with global engagement, our "Connect Your Cause" program will enhance individual engagement on many global issues most people don't think about in their everyday lives. By establishing a networking resource designed around making a difference, people have the ultimate forum for discussing and learning about global issues they never knew existed."
The bi-monthly Connect Your Cause promotion provides website users the opportunity to nominate a cause to compete against other nominees in a contest to win a cash donation for their cause. Users will have the opportunity to vote on the cause of their choice, and the cause with the most votes at the conclusion of the contest will win the donation from Global Connect.
In the coming months, Global Connect is aiming to partner its Connect Your Cause program with non-government organizations that share its commitment to making a positive contribution to the world. According to Tom Woods, "These partnerships will eventually pave the way for our users to have the opportunity to physically take action and volunteer their services in their own communities around the world". Furthermore, Global Connect is also in the midst of seeking socially responsible companies to align with Connect Your Cause, as it provides companies with a unique opportunity to engage with a global community at a more intimate level.
By implementing a tool for individuals around the world to raise money for a cause of their choice, Global Connect is taking a proactive approach in enabling people to take action and "Connect" their cause with the world.
About Global Connect:
Global Connect is a social media company centered on global issues and events. The Global Connect website features social networking applications such as user blogs, forums, groups, and live chat rooms all focused on various global issues. Other highlights of the site will include, articles & commentary provided by a team of writers & world-renowned publications such as Foreign Affairs magazine. In addition, Global Connect serves businesses and non-government organizations with marketing consulting services to enhance their global philanthropic efforts - linking their respective brands or identities with social responsibility and awareness on a global scale.