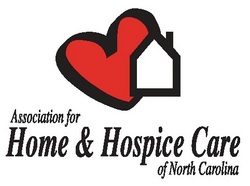 Tim Rogers, CEO of the Association of Home and Hospice Care of North Carolina, commented: "It is a very sad day for North Carolina's elderly and disabled...these patients will not simply disappear".
Greensboro, NC (PRWEB) June 17, 2010
Yesterday, designated N.C. General Assembly members agreed in conference to follow the Secretary of Health and Human Services' proposal to eliminate in-home personal care services ("PCS") for over 22,000 elderly and disabled individuals in North Carolina. PCS is a Medicaid benefit for low-income people who have disabilities related to strokes, congestive heart failure, and other conditions. Hearthside Home Care, located in Greensboro, NC, is a member of the Association for Home and Hospice Care of NC, which represents over 700 members statewide, in all 100 counties. Hearthside Home Care is located in Guilford County.
These individuals require hands-on assistance with eating, bathing, dressing, mobility, and toileting in order to remain in their own homes. Medicaid is funded by the federal and North Carolina governments.
Without PCS, many individuals will be forced out of their homes. Instead, the elderly and disabled will wind up in rest homes and other facilities so that they can receive the services they need. Ironically, those moving into rest homes will be able to receive Medicaid-funded hands-on assistance with personal care needs—no matter their level of need. For individuals that try to remain at home, their conditions will deteriorate. Adult protective service referrals will increase. Acute hospitalizations and expensive emergency room visits will spike, costing taxpayers significantly more than the cost of in-home care.
Other states implementing similar cuts have documented these and other disastrous effects. Tim Rogers, CEO of the Association of Home and Hospice Care of North Carolina, commented:
"It is a very sad day for North Carolina's elderly and disabled that a majority of the legislator-conferees have sided with the Department to terminate these critical, cost-effective services. Not only will the destruction of this important program force thousands of elderly, disabled, and chronically ill North Carolinians from their homes against their wishes, it will cost North Carolina millions of additional taxpayer dollars. These patients will not simply disappear."
To support these drastic cuts, the Department grossly exaggerated claims of program fraud based on compliance reviews conducted by Carolinas Center for Medical Excellence ("CCME") from 2005 to 2008. In truth, Department employees and officials have testified under oath that these reviews are not reliable for predicting eligibility. A review last year by CCME of actual assessments showed less than 3 percent of individuals were ineligible. Some individuals that CCME claims are "ineligible" have documentation errors. Their healthcare needs are real. Yet the proposal inexplicably relies upon these reviews to justify cutting the program.
Last year, using these same results, the General Assembly authorized independent assessments as a way of saving money. The Secretary awarded CCME a 24-million-dollar-plus, no-bid contract to conduct these independent assessments. In this contract, CCME promises to find a certain percentage of recipients ineligible. CCME and the Department, however, have had trouble getting these assessments started. Many individuals are now suffering from CCME's delays. Yet if the proposal is passed, CCME will earn more money to reassess all recipients under the new stricter eligibility rules.
If this proposal is adopted, next year's budget will look much worse. For example, the State will pay two to three times more money for individuals in rest homes than it does for individuals receiving in-home care. The proposal now goes to the committee Big chairs for a review of the soundness of eliminating these vital services. Each legislator will then have the chance to vote on the final budget bill. If the proposal is ultimately passed by the General Assembly, the State will face an uphill battle getting the federal government's approval that the proposal follows Medicaid law. "North Carolina continues to move in a direction that devalues the elderly and disabled and is balancing the budget on the backs of chronically ill and homebound," says Rogers.
###