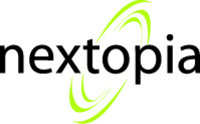 Nextopia helps NetSuite customers improve their site search capabilities and increase conversion rates quickly and cost-effectively.
Toronto, ON (PRWEB) June 18, 2010
Nextopia, a pioneer and leader in providing information retrieval technology for businesses and online retailers, today announced the integration of its eCommISearch and eComm|ShopNAV applications with the NetSuite cloud computing platform.
The Nextopia applications use techniques such as fuzzy matching and behavioral analysis to help retail customers find the exact products they are looking for. Built using NetSuite's SuiteCloud development platform, the combined solution can help NetSuite ecommerce customers increase prospect conversions and boost top line revenue by simplifying and improving their customers' online shopping experiences.
"NetSuite retailers will find that Nextopia provides the most affordable way to deliver powerful search functionality, suggestive results and extensive filtering capabilities. These are critical to creating a customer-friendly site that converts well," said Nextopia CEO Sanjay Arora. "Online retailing is a highly competitive industry, so we feel the combination of our advanced search capabilities and NetSuite's fully integrated, cloud computing business software, will give ecommerce businesses a compelling reason to consider our integrated solution when they want to improve their online presence."
Behavioral Analysis, Fuzzy Matching
In operation, the Nextopia applications create dynamic site navigation pages based on the retailer's current product data. The applications use customer-derived metrics, such as behavioral analysis, to determine the optimum placement of products within each category, so the retailer can do "on-the-fly" merchandising and promote products that are most likely to convert. At the same time, the search technology uses fuzzy matching and other techniques to precisely deliver search results to the online shopper.
The combined solution will help NetSuite customers increase conversion rates and customer satisfaction, manage inventory more efficiently, and improve site traffic by using customer analysis to improve Search Engine Optimization (SEO) techniques.
"Adding advanced site search is one of the best ways to increase revenue of an ecommerce store," said Guido Haarmans, Vice President Developer Programs at NetSuite. "If visitors can't find what they're looking for right away, they usually leave for the next site. Nextopia helps NetSuite customers improve their site search capabilities and increase conversion rates quickly and cost-effectively."
For more information on the integrated solution, visit http://www.suiteapp.com.
About SuiteCloud
NetSuite's SuiteCloud is a comprehensive offering of on-demand products, development tools, and services designed to help customers and commercial software developers take advantage of the significant economic benefits of cloud computing. The complete SuiteCloud offering includes NetSuite's multi-tenant, always-on SaaS infrastructure and the NetSuite business suite of applications: Accounting/ERP, CRM and Ecommerce.
About NetSuite
NetSuite Inc. is a leading vendor of cloud computing business management software suites. NetSuite enables companies to manage core key business operations in a single system, which includes Enterprise Resource Planning (ERP), Accounting, Customer Relationship Management (CRM), and Ecommerce. NetSuite's patent-pending "real-time dashboard" technology provides an easy-to-use view into up-to-date, role-specific business information. For more information about NetSuite Inc., please visit http://www.netsuite.com.
About Nextopia
A pioneer in providing specialized Internet search products and services since 1999, Nextopia Software Corporation delivers next generation information retrieval technology to businesses and online retailers. Based in Toronto, ON, Nextopia enables its customers to deliver the right product at the right time. More than a thousand retailers use the company's flagship product, eComm|Search. For more information, visit http://www.nextopia.com.
NetSuite, the NetSuite logo, SuiteBundler, SuiteCloud, Suitelets and SuiteScript are service-marks or trademarks of NetSuite Inc. eComm|Search and eComm|ShopNAV are trademarks of Nextopia Software Corporation.
# # #