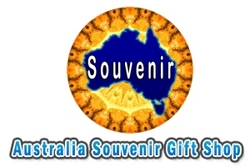 We specialize in providing unique Australian gifts as travel mementos to people from all over the globe, so it's a perfect way for us to contribute to a worthwhile cause that promotes international cooperation
Sydney, New South Wales (PRWEB) June 17, 2010
Australia Souvenir Gift Shop is donating more than 100 Australian gifts, souvenir keyrings and Australia road signs to Australia-Japan Society of Victoria in support of this year's Asian-Pacific Children's Convention (APCC). Close to 300 children from countries all over the Asia-Pacific region will be attending the APCC's annual international exchange program in Fukuoka, Japan.
Australia is sending six 11 year old children along with 2 adults as its representatives to the Asian-Pacific Children's Convention, which was first held in 1989 as part of the Asian-Pacific Exposition celebrating the 100 year anniversary of the founding of Fukuoka. The city has a history of facilitating exchange between Japan and the Asian continent, and the APCC continues in this tradition of supporting 'Global Citizenship' by sponsoring children from around the region in home stays, an exchange camp and a performance event.
"The Australian keyrings and road signs that we're contributing are decorated with kangaroos, koalas and other iconic symbols that are unique to our country. Our delegation can exchange these gifts with children from other participating countries as goodwill gestures and mementos of their two week international exchange experience," said says James, Account Manager at Australia Souvenir Gift Shop (http://www.AustraliaSouvenir.com).
The organizers of the APPC hope that the children who are participating in the exchange will gain understanding and acceptance of other people and cultures different to their own. By living with their exchange families, taking part in the activities and making friends with the children from other countries, the Convention delegates will have the experience and opportunity to create a more peaceful world to live in as they become the citizens of the future.
The Australia-Japan Society of Victoria (AJS) has supported the APPC since its first convention in 1989 by sending a group of children and two chaperones each year, because it shares the aspirations for bringing different cultures together. The AJS was established in 1963 as a non-political and non-profit organization to promote the common interests of the people of Japan and Australia. Each year it holds a variety of business and social functions, and special events so that members can meet, network and experience each other's cultures.
When the Australia Souvenir Gift Shop was approached to contribute mementos to the Australia-Japan Society of Victoria so that their sponsored delegates would have gifts to exchange at the Children's Convention, the management didn't hesitate. "We specialize in providing unique Australian gifts as travel mementos to people from all over the globe, so it's a perfect way for us to contribute to a worthwhile cause that promotes international cooperation," James said.
For more information about Australian gifts, visit http://www.AustraliaSouvenir.com, or contact James at 1800 004 372 (International Number: +614 0101 8464) or mail(at)australiasouvenir(dot)com.
###