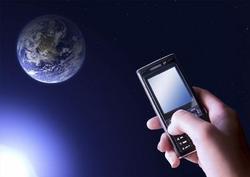 "The One Touch Network is the answer in managing todays ever changing technology. Offering users simplicity, change and control all in one," says Gene Roush, Founder and CEO of NetOffice.
Redmond, WA (PRWEB) June 21, 2010
NetOffice an established presence since 1997 in the communication, contact and information management services industry, is pleased to announce the launch of its One Touch Network, Connecting everything and organizing those commonly used websites, social networks, email address, phone numbers and missing links that are difficult to remember. All with just one name and one touch from any device or connection, and for less than a dime per day.
"Today's ever changing technology gives people more ways to connect than ever before. As a result, keeping information organized and staying in touch with one another is slowly becoming a time consuming and costly challenge.
The time spent texting, Skyping and updating social networks is up 24.6 percent compared to last year, costing millions of dollars in manpower and loss of time. Coupled with the multiple numbers, devices and various Web sites, social networks, blogs, texts and e-mails most people use to communicate with family, friends and business associates.
Trying to keep track of all this information is a big challenge, especially when it's needed right-now. Once a change of address or career is thrown in, this information can become even more burdensome to manage or notify others about your change or move.
NetOffice's One Touch Network integrates all of this information and everything -- contact names, phone numbers and faxes; email capabilities; Google maps; Web sites; social networks and other productivity features -- into one simple location with one simple name to remember. It's like a virtual business card with built in tools and secured privacy features. When information is updated, it becomes available instantaneously.
NetOffice is designed like any other hosted service, available from any Internet-connected device, computer or phone. And because NetOffice contains so much vital information, it's also a self-contained continuity program, ensuring that key data will always be available through the user's own private domain and secured web page. This means that the user controls all the content, allowing only that which they want seen to be visible.
Best of all, subscribers can initiate the One Touch Network in less than 24 hours. With NetOffice there's no hardware or software to install, and users never pay license or contract fees. It's the ideal solution for anyone who likes to control and manage today's ever changing world of technology while saving time and money.
For more information about NetOffice, NetOffice Become part of the One Touch Network and get your name before it's gone!
Contact:
Jessica Thach, Vice President, Marketing of NetOffice Corporation.
866.206.1874
###