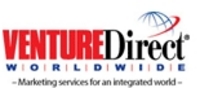 New York, NY (PRWEB) June 18, 2010
DeSilva+Phillips announces that its client Venture Direct Worldwide, an advertising and list management firm, has sold its List Services Division to MeritDirect, a White Plains, NY based direct marketing agency. The List Services Division, which includes the Xactmail email and postal databases, provides a full range of list rental and list management services.
Jay MacDonald, the DeSilva+Phillips Partner who managed the transaction, said, "We are pleased to announce the successful completion of this transaction. The List Services Division is going to be a great fit for MeritDirect, and we are confident that they will be able to leverage the List Services Division's personnel and list assets to better serve their clients."
About MeritDirect
MeritDirect is a recognized leader in the B2B and B2C direct marketing industry, offering marketers integrated marketing solutions with an array of products and services. Mailers and list owners achieve a superior return on their marketing investment through MeritDirect's list brokerage, list management, customer list enhancement and optimization, marketing databases and interactive services.
About DeSilva+Phillips, Media Investment Bankers
DeSilva+Phillips, Media Investment Bankers, is a New York-based investment bank that advises dealmakers in every area of the media, information and related technology markets. DeSilva+Phillips provides M&A advisory and corporate restructuring services and private placements of debt and equity, and has completed more than 210 transactions since 1996. Its broker-dealer affiliate, DeSilva+Phillips Corporate Finance LLC, is a member of FINRA and SIPC.
For more information, please visit our website at http://www.mediabankers.com . You can also now stay informed of all DeSilva+Phillips' news and press releases as well as pertinent industry news by following us on Twitter at @Mediabankers.
###