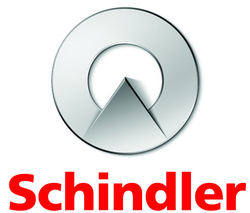 "Schindler continues to focus on reducing its environmental impact and better utilizing its resources," says Dave Thomas, vice president, Manufacturing at Schindler.
Morristown, NJ (PRWEB) June 17, 2010
The US Department of Energy has honored Schindler's Gettysburg manufacturing facility with a 2010 Save Energy Now Award for its energy reduction activities. Schindler was recognized for actively pursuing energy-saving opportunities identified during a 2009 Save Energy Now energy assessment, which has led to a total of more than $32 million in cost savings from all of the companies assessed and 4 trillion Btu in total energy savings over the past year.
In 2009, more than 500 plants applied for and received energy assessments by a DOE Energy Expert or university-based Industrial Assessment Center. The 95 companies receiving a 2010 Save Energy Now award in the Energy Saver category reported their energy assessment results and achieved more than 75,000 MMBtu or more than 7.5% total energy savings.
"Schindler continues to focus on reducing its environmental impact and better utilizing its resources," says Dave Thomas, vice president, Manufacturing at Schindler. "As part of the plant's ISO 14001:2004 Environmental Management System recertification commitment and its internal Continuous Cost Leadership (CCL) effort, the Gettysburg facility has established objectives to reduce energy usage. Decreasing Volatile Organic Compounds (VOC) emissions as part of the plant's air permit for discharge is also in progress."
The following energy savers have already been implemented at the Gettysburg manufacturing facility:

New high-efficiency lighting has been installed throughout the main part of the plant to reduce usage and to take advantage of the energy tax credit.
A new toluene solvent recovery system has been installed, and has already reduced toluene usage by almost 50%. The system also improves quality by allowing the plant to thoroughly clean the paint system and recover all the solvents rather than disposing of the toluene and paint as hazardous waste.
New wash chemicals, used to clean painted parts, allow the wash system to operate at a lower temperature and reduce energy usage are now being used.
For 2010, the plant is using a variety of means to reduce packaging material usage by 10%:

Reducing, reusing and recycling packaging sent by many vendors
Providing vendors with Gettysburg's outbound skid designs to deliver their product
Reviewing package designs to reduce size and cost
About Save Energy Now
Save Energy Now is a national initiative of DOE's Industrial Technologies Program (ITP) to achieve a 25% reduction in industrial energy intensity, or the amount of energy used per unit of production, over 10 years. Through Save Energy Now, ITP conducts no-cost energy assessments.
About Schindler Elevator Corporation
Schindler Elevator Corporation designs, manufactures, installs, services and modernizes a broad range of elevators, escalators and moving walks for almost every building type. The company is the North American operation of the Switzerland-based Schindler Group, a leading global mobility provider, present in more than 140 countries. Schindler supports sustainable urban development with safe, reliable and ecologically sound mobility solutions. For additional information about Schindler Elevator Corporation, visit the company's Web site at http://www.us.schindler.com.
###