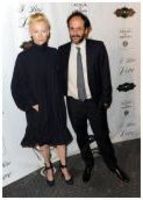 New York, NY (PRWEB) June 18, 2010
On Wednesday, June 16, 2010 Tuttobello sponsored the New York City premiere of I AM LOVE directed by Luca Guadagnino, a story of the wealthy Recchi family, whose lives are undergoing sweeping changes, http://www.iamlovemovie.com. The premiere took place at the SVA Theatre located at 333 West 23rd Street followed by an after-party at NYC Restaurant, Barbounia located at 250 Park Avenue South, where Tuttobello provided their Amaretto, Sambuca, and Limoncello flavors for guests to enjoy.
The film, I AM LOVE provided a luxury Italian setting and presentation of fine authentic Italian food based on Edoardo's (played by Flavio Parenti) desire to open an Italian restaurant with his friend Antonio (played by Edoardo Gabbriellini), offering a perfect tie-in for Tuttobello Liquers.
Among the nights attendees were star of the film, Tilda Swinton, seen enjoying the Tuttobello favorite, Bellisimo Bellini (Tuttobello Limoncello with Prosecco and fresh berries) and chatting with director Luca Guadagnino and fellow actors Marisa Berenson and Waris Ahluwalia. Other premeire attendees included actresses Alexis Bledel, Martha Plimpton and Ewa D Cruz, designers Rachel Roy and Jill Stuart, Model Lisalla Montenegro, and Ewa D Cruz.
Tuttobello featured several specialty cocktails designed just for the occasion. In additiona to serving each flavor as a cordial, a typical Italian beverage where the Amaretto, Sambuca, or Limoncello flavors are served chilled, the specialty cocktails served included:
I am Loving Tuttobello
Tuttobello Limoncello
Seltzer
Vodka
Garnish with Mint Leaves
L'Amore
Tuttobello Amaretto
Vodka
Cranberry
Garnish with a cherry
The Milan Martini
Tuttobello Limoncello
Citrus Vodka
Sour Mix
Garnish with a Lemon
Le Bellisimo Bellini
Tuttobello Limoncello
Prosecco
Garnish with Fresh Berries
The Italianio
Tuttoello Sambuca
Cola
Serve Chilled
Tuttobello liquers which can be served neat, mixed, chilled, rocked, or shot can be found in most wine & spirits stores and are available in three flavors: Amaretto (Proprietary blend of spices combined with the finest apricot oil and burnt sugar), Limoncello (Sweet taste with just the right amount of arrestingly bitter lemon peel finish), and Sambuca (carefully controlled infusion of witch elder bush and licorice).
About Tuttobello: Tuttobello is a luxury Italian Liqueur that has joined the Dundee Spirits family and part of the hugely successful LiDestri Foods which also produce world-famous olive oils and pasta sauces, including To Be Healthy Francesco Rinaldi. Tuttobello is the first proprietary brand offered by Dundee Spirits and was inspired by the LiDestri family back in Sicily. They've taken the best of the family recipes along with the entrepreneurial spirit of the entire family and brought a piece of their history to America. Tuttobello is available at most Wine & Spirits locations and comes in three flavors: Amaretto, Sambuca, and Limoncello. http://www.tuttobellobrands.com
###