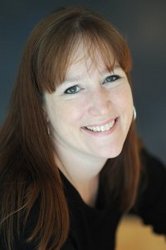 We are looking for CEOs who are passionate about their business and looking to push their companies to the next level
South Riding, VA (Vocus) June 22, 2010
With the economy slowly heating up, Jen Sterling's new marketing and branding firm Red Thinking is stoking the embers for companies ready to re-energize their business profits.
Red Thinking focuses on strategy, marketing and creative design. "We are looking for CEOs who are passionate about their business and looking to push their companies to the next level," says Jen Sterling, President and Chief Red Head of Red Thinking. "Companies need to change the way they build their brands and execute their marketing in order to capture new business and market share and create loyalty within their existing customer base. That often means repositioning their visual and communication brand strategies for the way people want to see them. Red Thinking's strategy and creative design team knows how to take companies to the next level of success."
Jen is founder and former partner at Hinge, a Reston, Virginia-based marketing and advertising firm, where for seven years she earned a reputation as a smart and savvy, creative business professional whose strategies and visual acuity were sited as game changing in the crowded visual design marketplace.
Red Thinking is Sterling's third company and has a mission and philosophy different from her past companies. "After two decades in the business I have learned more than a few paths to success. Red Thinking offers companies true solutions that resonate in today's economy. We must look for new ways to succeed for today and tomorrow and we are helping clients do just that," says Sterling.
Jen is also well known as a business leader and high-energy volunteer. She is a graduate of Leadership Fairfax and enthusiastically serves on several boards in the Northern Virginia area such as the Fairfax County Parks Foundation and numerous small business advisory boards. Her community leadership positions include: Chairman of the Board of Success in the City, past Chair of the Greater Reston Chamber of Commerce, past Chair of the Loudoun County Chamber of Commerce, and past Chair of the INC.spire incubator program.
"Volunteering and working in the community is more than a feel-good measure at Red Thinking. It is part of our mission and why we are successful with our clients. By working with the community we learn about people and their needs. By meeting those needs we support our community and ultimately our company. The desire to volunteer and work with others is a hallmark of the company."
Red Thinking's award-winning visual design team has been working with Jen for close to a decade and they are already hard at work. Red Thinking has also partnered with area consulting powerhouses to provide full-service marketing and branding solutions that meet the new demands for today's business needs.
For further information on Red Thinking, visit them online at http://www.redthinkingllc.com and connect with Jen on her Red Thoughts blog at http://www.redthoughts.com
# # #