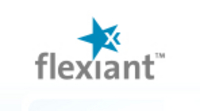 It is enormously gratifying to be recognised by Info-Tech Research Group and we are delighted to see our work in cloud infrastructure acknowledged in this way - ROBERT KARSSIENS, FLEXIANT
(PRWEB) June 21, 2010
Flexiant has been accredited as "Vanguard" by the influential Info-Tech Research Group in its latest vendor landscape for the category of Cloud Infrastructure. The report sees Flexiant poised to emerge as market leader and competitor to providers like Amazon and Rackspace.
Flexiant is a software and services company with a hosting heritage that stretches back over a decade to 1997. In 2007 it was behind the launch of Europe's first, the world's second, cloud platform and today it is one of only three independent public cloud providers in Europe and five world wide.
Robert Karssiens, Sales and Marketing Director comments: "It is enormously gratifying to be recognised by Info-Tech Research Group and we are delighted to see our work acknowledged in this way. The coming months will see us move forward strongly to cement our position in this fast growing marketplace."
The company licenses its pioneering cloud platform, Extility, to web hosting businesses, data centre operators, and telecoms companies, enabling them to offer cloud computing based services to their customers.
Servers provided using Flexiant's Extility technology can be provisioned or removed within seconds instead of days or weeks. Spare resources can be shared between servers with a corresponding drastic reduction in capital investment.
The resultant reduced power consumption allows hosting companies to slash their operating costs and reduce their carbon footprint, whilst being able to invoice their customers earlier.
Flexiant's pay as you go public cloud, Flexiscale 2.0, a complete rebuild of Europe's first cloud platform is powered by Extility software and allows start-ups and SMEs to grow from one server to one thousand servers in seconds – critical for organisations offering streaming video, social networking or SaaS.
Cited by Info-Tech Research as by far the most affordable solution in the EU, Flexiant is on target to achieve its aim of revolutionising the hosting market by allowing hosting providers to offer highly scalable services at realistic prices.
This prestigious report recognises companies that provide quality products and services to their clients, and helps enterprise IT decision-makers identify a short list of vendors for their IT programs.
Flexiant was one of nine vendors assessed in the recent vendor landscape research note called "Select the Right Cloud Infrastructure Service Partner."
The Vanguard category exists to identify vendors which provide excellent service to niche markets. They often have specific company strengths, or product innovations, that act as their competitive advantage in unique sectors.
About Flexiant
Flexiant is a software and services company, one of only three independent public cloud providers in Europe and five world wide. Its public cloud, Flexiscale, was Europe's first cloud platform and was launched in 2007. In March 2010 the company launched its flagship product, Extility, a private cloud that allows licensees to build their own cloud and sell cloud services under their own brand.
Flexiscale was originally developed by XCalibre Communications, an award winning company with a 12 year track record of providing hosting services to the enterprise market. In December 2009 XCalibre was sold to Webfusion and the original team at XCalibre acquired Flexiscale, launching the new software and services company, Flexiant.
###