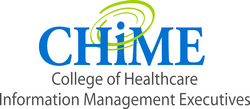 The tour of GW was a valuable opportunity to showcase EHRs to a broad segment of federal agency staff
Ann Arbor, MI (Vocus) June 19, 2010
Federal health IT stakeholders received a first-hand look at health information technology and electronic health record implementation during a site visit to The George Washington University Hospital, June 14.
The facility, which is the closest hospital to the White House, welcomed representatives from several government agencies including the Food and Drug Administration, Health Resources and Services Administration, National Institute of Standards and Technology and Office of the National Coordinator for Health Information Technology, who were on-site for nearly two hours.
The tour included demonstrations of GW Hospital's Emergency Department information systems, Radiology PACS (Picture Archiving and Communication System), order management and nursing documentation systems, as well as physician documentation and workflow. While information technology analysts explained how the systems work, clinicians were also on-hand to share how these systems assist them in patient care.
"Inviting representatives from federal agencies to view health IT systems in action and learn about efforts in progress for achieving 'meaningful use' helps the health policy community better understand the benefits and challenges of real-world implementation," said Gretchen Tegethoff, Chief Information Officer and Director of Information Technology at the George Washington University Hospital.
The event, which was held in conjunction with National Health Information Technology Week, was sponsored jointly by the hospital, the College of Healthcare Information Management Executives (CHIME) and the Healthcare Information Management Systems Society (HIMSS) Federal Health Community.
More than 35 participants in the tour had an opportunity to network and discuss federal engagement in IT policy and use.
"The tour of GW was a valuable opportunity to showcase EHRs to a broad segment of federal agency staff," said Sharon Canner, CHIME's Senior Director of Advocacy. "It was extremely successful in that it provided a real-world glimpse of how hospitals are preparing for achieving Meaningful Use."
About CHIME
The College of Healthcare Information Management Executives (CHIME) is an executive organization dedicated to serving chief information officers and other senior healthcare IT leaders. With more than 1,400 CIO members and over 70 healthcare IT vendors and professional services firms, CHIME provides a highly interactive, trusted environment enabling senior professional and industry leaders to collaborate; exchange best practices; address professional development needs; and advocate the effective use of information management to improve the health and healthcare in the communities they serve.
About GW Hospital
The mission of The George Washington University Hospital is to provide high-quality healthcare, advanced medical technology and world class service to our patients in an academic medical center dedicated to education and research. We realize this vision through our commitment to the following principles: service excellence; quality improvement; employee development; ethical and fair treatment and teamwork, compassion and innovation.
About HIMSS Federal Health Community
The HIMSS Federal Health Community is a complimentary networking platform and community of profession for HIMSS members who are Federal Government employees, or direct service support contractors. The Community works to foster cross-agency information sharing through monthly educational teleconferences focused on federal health IT initiatives, coupled with networking events at HIMSS Annual Conference and National Health IT Week.
###