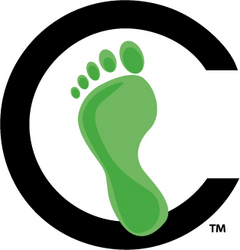 "By requiring a 10% reduction in their footprint and building from there, this program is actually a path and not a barrier to authentic carbon emissions reduction" - Craig Whittaker
Greensboro, NC (PRWEB) June 20, 2010
ESG Energy is pleased to announce the launch of its Carbon Footprint Reduction Program for businesses and non-profit organizations. The intent of the program is to lessen climate change by encouraging good practice in carbon measurement, management and reduction. Organizations that enroll in the program may be certified by ESG Energy for having achieved a minimum 10 percent reduction in their carbon footprint.
The Carbon Footprint Reduction Program was designed to provide a robust, consistent and objective means for assessing corporate carbon performance. It builds upon the existing international best practice for the measurement of carbon emissions, including the Greenhouse Gas Protocol and ISO14064. "By requiring a 10% reduction in their footprint and building from there, this program is actually a path and not a barrier to authentic carbon emissions reduction," commented Craig Whittaker, manager of ESG Energy. "Companies with this certification will become more competitive in the global economy and discover that sustainability is a business model," added Whittaker.
Julie Chapman, owner of BounceU in Greensboro, NC, recently chose to begin the Carbon Footprint Reduction Program. "The program is helping us recognize all we can do to be more sustainable. It's also motivating us to look at ways of reducing our emissions in the next few years so we'll be ready when carbon use becomes regulated," says Chapman. "This is also a significant training tool for our staff and will be reflected to our customers about the importance of environmental stewardship. We are not just talking the talk but really trying to make a difference," Chapman continued.
Steve Armstrong, ESG Energy's senior energy verifier, states that "Companies can manage what they measure. Just as they measure success through profits, companies should be measuring carbon use so they can manage their emissions. In turn, reducing their carbon footprint will increase profitability."
The Carbon Footprint Reduction Program verifies an organization's baseline emissions and offers education on how to reduce their footprint so the company can move toward certification. Organizations with more than one location can certify a single location or multiple locations.
ESG Energy is a division of Environmental Solutions Group, an award-winning firm that has been providing environmental and energy analysis services to schools, commercial, healthcare and residential environments since 2000. ESG Energy has achieved certifications through the Institute for Sustainable Development and the Sierra Club and was awarded a 2010 Leadership in Housing Award from the EPA. For more information, visit http://www.esg-energy.com/CarbonFootprintReduction.aspx
# # #