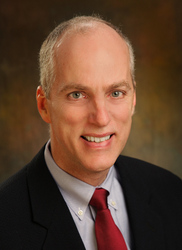 Austin is the Silicon Valley of Texas
Seattle, WA (Vocus) June 21, 2010
Jeff Brown, Vice President of global software M&A specialist firm Corum Group Ltd., will be visiting Austin on June 29 to meet with software and technology entrepreneurs and investors. A veteran software industry executive and M&A advisor, Brown will bring both his own and the firm's insights to the Omni Hotel in downtown Austin. Mr. Brown manages Corum's Gulf Coast area practice. Technology company executives interested in attending this event can learn more at Corum's website, can contact Corum or register here for this Software M&A Event: (http://www.corumgroup.com/EventDetails.aspx?id=185).
"Central Texas and Austin are important to us. We have been very active in Texas. In fact, in 2009, Corum led the sale of four software companies whose North American headquarters were in Austin, Dallas or Houston. Each was an innovative, growing software company able to attract strong attention and first rate deals in a difficult economy, including our Austin client Inquisite, Inc., which provided comprehensive solutions for gathering and understanding business-critical data. We will continue to focus on innovative companies, using educational events like the one in Austin later this month to help prepare technology entrepreneurs for M&A," said Mr. Brown.
Corum has been active in Texas for many years, particularly among Austin's diversified, high technology operations. "Austin is the Silicon Valley of Texas," explained Brown. "Many California technology companies and entrepreneurs diversified operations to Austin. This created a strong entrepreneurial environment, with college spinoffs and other broad software ecosystem start-ups maturing to drive consolidation plays in M&A." Importantly, Corum's international perspective has become a critical asset to the company's Texas clients as buyers have increasingly come from across borders. In fact, Corum's research shows that approximately 60% of all technology M&A transactions are cross-border, a statistic that is reflected in Corum's own M&A transactions.
In the briefing, Mr. Brown will cover many of the reasons behind this trend and strategies for harnessing it. Currency differentials, dissimilar paces of technology adoption in different markets, fluctuations in the IPO and capital markets, and labor cost arbitrage have all combined to drive buyers across borders for acquisitions.
Ward Carter, Chairman of the Corum Group remarked, "It is always a delight running conferences and delivering the message of Corum's best practices in software and technology M&A, having realized over $6B in wealth for clients in more than 225 sell-side engagements. In this conference, attendees will especially profit from Jeff's extensive experience as an M&A advisor and software company CEO. It will be an extraordinary event." The conference is complimentary for qualified technology executives, entrepreneurs and investors that pre-register for the event at http://www.corumgroup.com/EventDetails.aspx?id=185.
About Corum Group
Founded in 1985 in Seattle, Corum has matured to be a international force in software M&A, gaining over $6 billion of wealth for its clients in more than 225 completed transactions spanning six continents. Working from 4 offices in North America and starting its first European offices in the late 1990's, Corum's staff has since increased to include dealmakers and M&A support facilities in Munich, London, Paris and Zurich. Corum currently leads dozens of engagements representing software company sellers around the world. Corum has assembled substantial expertise in navigating the challenges related to overseeing complicated, cross-border technology transactions. With highly focused exposure to software companies and investors worldwide, Corum is unambiguously qualified to carry out the kind of global searches that are indispensable to finding and managing buyers and completing successful transactions.
###