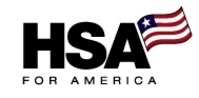 Less than five percent of the population is on track to be financially secure in retirement.
Fort Collins, Colorado (PRWEB) June 22, 2010
How to protect your assets while safely growing net retirement income by 25% or more per year with a unique and reliable proprietary strategy will be explained in detail on June 24, 2010 in a webinar presented by Sean A. Rogers, Macro-Economic Advisor with HSA for America.
In spite of the failure of the financial services industry to provide dependable financial strategies, a step-by-step financial blueprint can overcome the three biggest challenges everyone faces as retirement approaches. In uncertain financial times, it's key to avoid common and catastrophic roadblocks. Sean Rogers goes beyond the conventional televised reporting to use an actual case study that exemplifies how to increase income during retirement by at least 25%.
Less than five percent of the population is on track to be financially secure in retirement. The vast majority, including many high-income earners, will not be able to enjoy the standard of living they have had during their working years. Many may be forced to delay retirement.
Rising taxes, falling real estate values, tightening of credit, market volatility, severe reduction of social security benefits, a burgeoning national deficit and future inflation will drastically impact the financial situation of individuals and businesses.
To reach financial goals and objectives, such as saving enough to adequately fund retirement and protecting oneself and one's family from an array of financial threats, requires financial organization on a higher level. That means accurately assessing cash flow and identifying opportunities for greater efficiency. In many cases, people can increase their level of long-term savings without sacrificing their current lifestyle.
Getting started requires taking a close look at many of the traditional financial myths and debunking them in short order. Sean Rogers investigates the most relevant and urgent topics that can block financial independence, including the three greatest challenges everyone faces when it comes to planning for retirement.
Using a case study to spotlight strategies to multiply net retirement income by 25% or even higher, Sean Rogers spotlights a single concept that many have never considered. Exotic and risky investment schemes that require additional out-of-pocket cash flow are not the answer. Creating financial balance in both personal and business life is. In an effort to provide consumers with increased financial control and independence, HSAforAmerica and Sean Rogers of Alliance Financial Group are offering the public access to the webinar free of charge.
For additional information about the webinar or the strategies being revealed, please contact Mike Connolly or visit http://www.HSAforAmerica.com/financialplan.htm. Reserve a spot for the Webinar online or call 866-749-2039 for more information.
# # #