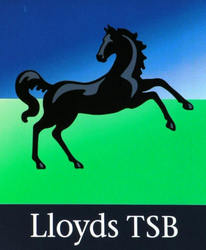 It really does add up.
(PRWEB) June 23, 2010
Lloyds TSB Save the Change customers have saved over £30 million since it launched in 2007. Half a million customers have signed up to the scheme, which automatically rounds up Lloyds TSB debit card transactions to the nearest pound and sweeps the spare change into the Lloyds TSB savings account of choice.
Save the Change is the modern-day equivalent of putting your loose change to one side. It is designed to make saving effortless, simple and automatic. In the event that customers face a month where finances are tighter, they can simply turn the Save the Change facility off via internet banking, turning it back on again when their financial situation improves. Lloyds TSB is the only UK bank to offer this service.
Save the Change has been particularly successful in encouraging young men to save with the majority of customers signed up to the scheme being men between the ages of 16 and 34. The scheme can be used with classic accounts, as well as added value accounts, such as the Premier Current Account.
Greg Coughlan, Lloyds TSB head of savings said: "Save the Change really is an effortless way to save, it simply becomes part of everyday spending, so it's no surprise that it's proven so popular.
"It's fantastic that they are seeing the benefits of saving a little but often and that over time it really does add up."
Take these examples of how 'Save the Change' works: with a typical daily Lloyds TSB VISA debit card purchase. A £1.43 coffee would be rounded up to £2.00, saving 57p. Lunch for £2.50 would take £3.00, sending 50p to your savings account. Daily groceries of £10.83 would add 17p to your account with an £11.00 payment. All this spending sends £1.24 to your permanent savings account.
Most Lloyds TSB savings accounts are eligible for Save the Change. Customers are able to nominate another person to receive the savings. For example, a parent can nominate a child's savings account. Customers can register for Save the Change by calling 0845 3000 000, visiting http://www.lloydstsb.com/savethechange or by visiting their local Lloyds TSB branch.
*Notes to editors

The following accounts are not eligible for Save The Change: Term Deposit, Monthly Saver, Child Trust Fund, ISA's
Research conducted by ICM with 2031 UK adults in May 2010.
NB: Save the Change transactions will not be processed if the customer has insufficient cleared funds in their current account, or if the transaction will take the account overdrawn (whether or not the overdraft is authorised), or if any earmarked funds are outstanding that would take the account overdrawn.
# # #