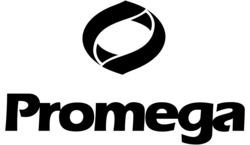 Madison, WI USA (PRWEB) June 22, 2010
Promega reports significant reductions in natural resource use in the 2009 Corporate Sustainability Report. This report summarizes Promega goals and accomplishments to conserve natural resources, minimize environmental impacts and demonstrate global citizenship. Within the first year of reporting on environmental impact, Promega achieved the following reductions towards its 2012 targeted goals:
Greenhouse gas emission decreased by 745 tons
Paper usage decreased by 83% representing over 100,000 reams
Water usage decreased by over 1,000,000 gallons
Air travel decreased by over 1.2 million miles
Promega has a long history of environmental responsibility, which has evolved into an active program of economic, environmental and social progress. The Corporate Sustainability Program focuses on five areas where Promega's life science expertise and values contribute to the long-term wellbeing of our natural world:
Planet Aware — protecting our environment by reducing greenhouse gas emissions from energy usage and transportation while minimizing our consumption of natural resources.
Community Touch — enhancing our global society through our commitment to education, wellness and the arts.
People Care — designing programs to improve employee wellness and professional development ensuring our most valuable assets are protected.
Product Reach – developing innovative products that support scientific discoveries and implementing sustainable manufacturing practices that comply with international regulatory and quality standards.
Corporate Mind – ensuring our values and vision reflect a responsible and innovative corporate citizen.
The Promega 2009 report follows the Global Reporting Initiative (GRI) G3 guidelines to assure transparent and reliable exchange of sustainability information. Comments or questions can be submitted at the company Sustainability Feedback center.
Promega Corporation is a leader in providing innovative solutions and technical support to the life sciences industry. The company's 2,000 products enable scientists worldwide to advance their knowledge in genomics, proteomics, cellular analysis, molecular diagnostics and human identification. Founded in 1978, the company is headquartered in Madison, WI, USA with branches in 14 countries and over 50 global distributors. For more information about Promega, visit http://www.promega.com.
# # #