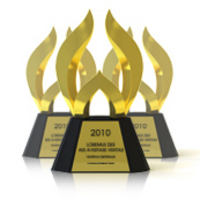 John is a valuable member of our team and has contributed to the efficiency of our entire firm. He is able to quickly assess any client's web development needs and create an innovative solution
Tampa, FL (PRWEB) June 22, 2010
Magnetic, a web design and internet marketing firm, is excited to be one of the selected judges for the Web Marketing Association's (WMA) 2010 WebAwards. Each year, select individuals representing companies with a firm web presence are taken from a broad cross-section of industries to act as judges for this award competition. This year, Magnetic Chief Operating Officer John Galarneau is honored to join the panel of judges.
This year's 14th annual WebAward Competition is expected to be a benchmark in the web development industry. New technologies, such as smart phones, have changed the way people are browsing the internet, resulting in increased expectations for website design.
Each year, the Web Marketing Association receives thousands of nominations from around the world in over 96 industry categories. Magnetic is proud to be recognized as an authority in the web industry whose expertise will be used to judge websites amongst the ranks of previous recipients of the award, such as Disney, Best Buy, Hewlett-Packard, Time Warner and Dell.
Judges are selected based on their knowledge and proven talent in their respective fields and are held to a high standards in the judging process. Each site is reviewed by at least three expert judges, and each judge goes through a rigorous process of examining the site from the user perspective. Judges score and provide comments on 7 key points of the site: design, innovation, content, technology, interactivity, copywriting and ease of use.
Most importantly, a judge for the WebAward Competition must have outstanding experience in web design, development and marketing. Magnetic's COO has an extensive web technology background that more than qualifies him for this panel. John's 15 plus years in the web consulting industry have exposed him to websites from every business sector - and not one has been beyond his capabilities. John's experience has led him to become the Chief Operating Officer for Magnetic, where he is responsible for leading the design, development and operations teams.
"John is a valuable member of our team and has contributed to the efficiency of our entire firm. He is able to quickly assess any client's web development needs and create an innovative solution," said Magnetic CEO & President Jennifer Bakunas, "he is a wealth of knowledge from web development to IT to marketing. "
John Galarneau's election to this year's panel is not Magnetic's first exposure to the Web Marketing Association's accolades - Magnetic has been on the receiving end of many WebAwards.
The list of companies who have been nominated for a WebAward is impressive. Names like IBM, Pitney Bowes, Chrysler and General Electric are being represented this year. "I'm honored to have been chosen to judge the WebAwards. I'll be joining a group of well-deserving, respectable business men and women. I look forward to recognizing outstanding work and being a part of setting standards in web development for coming years." said Galarneau of his appointment.
About Magnetic
Based in Tampa, Fla. and founded in 1997, Magnetic is a full-service web design and development firm that helps businesses reach their full web potential through strategic consulting, custom web design and development, e-commerce solutions, SharePoint development, CRM development/integration, database integration, content management, systems integration, internet marketing and hosting. Named the 2007 Small Business of the Year by the Greater Tampa Chamber of Commerce, Magnetic offers both business and technical expertise to help medium- and large-size businesses achieve greater profitability and sales through the Internet. For more information on Magnetic, please visit http://www.magnetic.com.
###