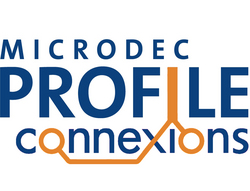 We will continue to support each organisation's product road map while enhancing products to help customers derive additional value from existing investments."
(PRWeb UK) June 23, 2010
Microdec has signed an agreement to acquire Cognisoft in a transaction that will bring the two market leaders together to enable the companies to become a stronger enterprise. As a result of this together they will be the largest supplier in this sector underpinning their intentions for the future.
Both Microdec and Cognisoft will benefit from synergies across product lines and markets and enable both companies to accelerate the reach of their solutions across Recruitment, Connexions and Training Provider organisations.
Mark Boyer, Business Development Manager for Microdec said "We will continue to support each organisation's product road map while enhancing products to help customers derive additional value from existing investments." Mark also stated that "Both companies' development organisations would remain intact, with the opportunity to cross-collaborate to increase innovation for customers."
Cognisoft will operate as a standalone unit under the name "Cognisoft, a Microdec Company". Cognisoft's management team will continue to run the business with Microdec's directors joining the Cognisoft board. The Managing Director will be Clive Seagers, the existing Managing Director of Microdec.
About Microdec Plc
Since 1983 Microdec Plc has been developing recruitment and Local Authority software systems, which comprehensively address the requirements of the Recruitment industry and Connexions Services.
A philosophy of continuous improvement is supported by liaising with customers in order to develop the software solutions available and all products and services, thereby ensuring that the solutions offered are both reliable and cutting edge combined with an outstanding service. Thousands of users world-wide use their 'Profile' Connexions and recruitment software. Visit http://www.microdec-profile.com
About Cognisoft
CogniSoft was first established in 1984 and are specialists in the design, development and implementation of web based information systems to providers of learning, guidance, support and employment services. The team has grown over this time and has racked up an incredible 150 years of service with the company. For customers, this translates to a wealth of product and industry knowledge that is available to call upon and is reflected in the market leading products supplied.
Continuing growth is built on an ongoing partnership with users and responsiveness to changes in their business requirements. In the often fast-moving markets in which they operate this approach is vital. Visit http://www.cognisoft.com
###