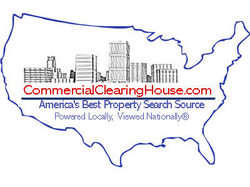 "We have an excellent opportunity for anyone employed or unemployed who wants to work." Corey Brown, President
Atlanta, Georgia (PRWEB) June 23, 2010
ForeclosureSourceUSA.com is expanding its Real Estate Listing Service Nationwide. In doing so the company plans to hire 1700 new commissioned Sales Associates across the country in the next 6 months.
Headquartered in Atlanta, Georgia; Foreclosure Source USA has developed a listing site for residential foreclosed real estate. These jobs entail calling on Real Estate Brokers, Agents and Banks to obtain additional listings and to create awareness for http://www.foreclosuresourceusa.com.
Positions include Area Directors, Sales Directors and Sales Associates in all major markets.
Michael Adamson, SVP says, "Currently we are adding over 10,000 new Real Estate listings per month. Unlike other listing sites, our site, is completely free to search and requires no registration.. This gives the listing company or listing individual a much higher exposure rate than any other service. In today's tight real estate market everyone is looking for maximum exposure for their properties. For as little as two cents per day, a real estate company, agent or individual can advertise their properties on our site."
Mark Adamson, Corey Brown & Michael Adamson, founded the company in 2009. Combined the founders have over 70 years experience in real estate, home building and land development. Foreclosure Source USA is a division of Commerical Clearing House, LLC.
# # #