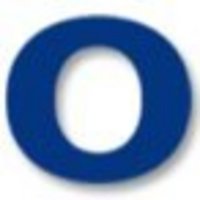 "In a tough recession, it's great to know that job-seekers can get genuine advice, free of charge, from industry professionals who are eager to help them further their education and advance their careers."
Foster City, CA (PRWEB) June 22, 2010 –
In the midst of high unemployment rates and an unstable job market, many Americans have opted to go back to school even as they continue to work. In order to help guide these would-be career advancers down an appropriate educational and career path, Online-Education.net has launched "Ask The Professional," a new extension of its Guidance Counselor Q&A blog. Now, specialized professionals will answer questions submitted by website visitors and provide personalized educational and career advice and guidance. Students and career advancers can get direct recommendations from accomplished professionals in 10 different fields.
"We are thrilled to add 'Ask The Professional' to the Guidance Counselor section of Online-Education.net," said Breanne Cooley, spokesperson for Online-Education.net. "In a tough recession, it's great to know that job-seekers can get genuine advice, free of charge, from industry professionals who are eager to help them further their education and advance their careers."
The Guidance Counselor section features experts in a variety of educational and professional fields including:
General Guidance
Nursing
Online Teaching
Teaching
Psychology
G.I.
Entrepreneurship
Cosmetology
Real Estate
Medical Billing
Medical Transcription
Those looking for recommendations can submit a question to one of the 10 experts and receive an answer within one week of submission. Users can submit their questions about schools, careers, or professional life here: http://www.online-education.net/guidance-counselor/ask-the-guidance-counselor and the appropriate counselor will answer them via the Career Planning Advice Blog.
Example questions that have already been answered include, Does an Online Teacher Have Job Security and Benefits? What Jobs Can I Get With an Undergraduate Degree in Psychology? and What Career Should I Pursue after the Military?
Online-Education.net offers career and education-related articles, a career selection tool, and an extensive directory of online degrees and career training programs. In addition to using the Guidance Counselor section, visitors can sign up for the site's weekly newsletter and receive advice about career advancement and education enhancement.
About Online-Education.net: A directory of thousands of online and on-campus degree and diploma programs, Online-Education.net is a resource for people looking to further their careers by returning to school or earning advanced degrees. Visit us at http://www.online-education.net for more information.
# # #