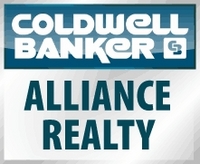 for 90% of people looking for real estate in Vernon, HST won't make much difference at all.
(PRWEB) June 22, 2010
HST "misinformation and fear mongering" is stifling the real estate market in one of the most beautiful areas of B.C. according to Vernon real estate agent Dave DeShane. Mr DeShane said confusion about the harmonized sales tax has slowed home sales in Vernon despite "almost perfect conditions" for home buyers.
"People are confused about what HST will mean to home prices and I think that's why real estate activity in the Okanagan real estate market has slowed down at the moment," said DeShane, who works for Coldwell Banker Alliance Realty in Vernon, British Columbia.
His experience contrasts to the recent message from Canadian Real Estate Association (CREA) chief economist, Gregory Klump, who said the CREA expects a rush of real estate activity before the new tax regime sets in.
Mr DeShane said: "As a realtor it's hard to explain to people what HST will mean to them because it's complicated and information has been unclear, but the fact is for 90% of people looking for real estate in Vernon, HST won't make much difference at all.
"HST basically only applies where GST applied before, so for resale homes, where GST didn't apply, HST will also not apply. The only difference will be a slightly higher tax on commission."
Under GST Sellers of a $400,000 resale home, paying approximately $15,000 in realtor's commissions, would be required to pay about $750 in tax to the government. Under HST they will have to pay about $1,800, so the overall cost of selling a $400,000 home will increase by around $1,050 - about a quarter of a percent.
New homes priced up to $525,000 will also be largely unaffected, as the Provincial government is providing a New Housing Rebate of 71.43%, up to $26,250, to cover the extra tax payment. The PST, a tax largely hidden from the new home purchaser, is being eliminated and the total exemption limit has been substantially increased from $425,000 to $525,000.
And although new housing over this price will be subject to increased tax, this will not be an issue for most buyers in Vernon, where the average house price is around $400,000.
"In fact, I think this is the right time to buy for most people, especially if they want to move to a bigger house or a better area," said Mr DeShane, " A lot of people we speak to are worried about moving up because their own home has dropped in value, but properties up the ladder have dropped in price even more, so these people are actually in a better position than they were before.
"I'm trying to let people know that conditions are almost perfect for buyers right now and they need to take advantage of the bargains out there. If they wait until all their friends are buying prices are going to be going up again."
Notes to Readers
-Coldwell Banker Alliance Realty is located at 3704 32nd Street, Vernon. For information and advice on buying and selling Vernon condos, townhouses and apartments contact the office on 250 542 7929 or visit the Vernon Homes and Properties website.
-Tax rates and rebate amounts are constantly changing, so please consult your accountant for exact details on how HST will affect you.

BC has the lowest Personal Income Tax rate in Canada and one of the lowest property tax rates in Canada.
###