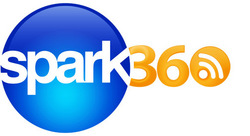 "There's not a lot of African-American-led companies in this particular industry. We're one of the few companies in our size doing over a million dollars worth of business," Battle said.
Dallas, TX (PRWEB) June 22, 2010
It was a cushy job at the company formerly known as Electronic Data Systems, but John Battle wanted to put down roots in a new career. So he traded the care and feeding of computer networks for that of large lawns and commercial/government greenspaces, and spark360.tv takes you on his journey from a one-man mowing operation to a thriving small business with eyes on a bigger share of the prize in the latest edition of "Social Business Television."
Battle started his company, JBa Land Management, in 1992 by bidding on one lawn care job at the urging of an uncle who was also in the landscaping business. "I told him, 'I don't even own a lawnmower!,'" Battle said. "So it's kind of interesting, I went ahead and bid on the job and didn't think the company would call me, and they actually called me and said 'you're our new contractor.'"
From that first job, Battle was able to grow a thriving lawn care company that now has 46 employees, a fleet of 10 trucks and contracts with the cities of Dallas, Allen and Carrollton, Texas, in addition to work for private contractors that involves grounds maintenance for stretches of major highway expansion in the Dallas-Fort Worth area. But it's been hard work, and all entrepreneurs will sympathize with Battle as he recounts struggles to find capital and trusted vendors.
"Any business that you start initially is difficult, especially when it comes to money - even though this was a low threshold as far as getting into the business," Battle said. "Still, you need some good equipment and that costs dollars, and finding a vendor who really believes in you, to give you that shot - that's one of the most difficult things to do. So we found a vendor who has believed in us, and it's been a great relationship."
The spark360 cameras follow Battle as he and his crew works on a municipal job in Dallas. Although JBa Land Management doesn't strictly compete against mom-and-pop landscapers looking for residential jobs, the market is still extremely competitive for bidding on government and commercial contracts. Yet Battle's determination has won him a Small Business Administration "Growth and Expansion" Award, and he takes pride in being a pioneer of sorts for the African-American business community.
"There's not a lot of African-American-led companies in this particular industry. We're one of the few companies in our size doing over a million dollars worth of business," he said. "Very few companies are at that level and we're looking to get bigger and compete. We see ourselves in five years to be a $5-to-10 million dollar company."
Senior Producer Steven Swaim added, "I found John to be very inspiring to work with. His story of leaving the security of his corporate job to follow his long held desire of owning his own business, was invigorating. I have tremendous respect for him and his accomplishments."
"John Battle knows he's seen as a role model for other African-American entrepreneurs, but he really sees himself as an example for all small business owners," said spark360 host/managing editor Renay San Miguel. "He's been dreaming big since 1992 and he's not about to stop now. That's exactly the kind of entrepreneurial spirit we love to highlight here on spark360."
About spark360
spark360 is a Web-based business television program that celebrates the spark of entrepreneurship in America by featuring the unique stories of small and middle-market businesses.
spark360 also provides a credible and relevant outlet to get your story to a global marketplace through our exclusive 360 Distribution social media platform. spark360 delivers broadcast-quality, network news-style programs via a comprehensive SEO-optimized "full circle" distribution strategy that reaches every corner of the Internet.spark360 is a division of Splash Media, L.P. http://www.spark360.tv
For media inquiries for spark360, please contact: Steven Swaim sswaim(at)spark360(dot)tv
About Splash Media
Splash Media L.P., based in Addison, Texas, creates and develops custom web-based communications and training solutions that are powered by video. We specialize in developing video communications strategies and video delivery platforms that drive our customer's bottom line. Splash Media is a leader in the Enterprise Video Communications industry and has been delivering Internet enabled strategic video solutions since 2004. http://www.splashmedia.com
For media inquiries for Splash Media, please contact: Chris Kraft ckraft(at)splashmedia(dot)com
# # #