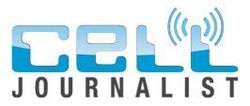 The greater likelihood of storms brings an increased risk of a landfall. In short, we urge everyone to be prepared.
Nashville, Tenn. (Vocus) June 22, 2010
As hurricane season gears up, broadcasters now have a streamlined way to gather user-generated images and video and get them on air quickly. Cell Journalist announces the launch of CJ NewsRoom Express, an emergency special-report coverage system that combines real-time content submissions with automated custom graphics production in a standalone product.
This year's Atlantic hurricane season is expected to be a big one. NOAA is forecasting 14 to 23 named storms, including eight to 14 hurricanes—of which as many as seven could be major hurricanes, with winds above 111 mph. "If this outlook holds true, this season could be one of the more active on record," NOAA Administrator Jane Lubechenco said when the agency released its 2010 hurricane season forecast. "The greater likelihood of storms brings an increased risk of a landfall. In short, we urge everyone to be prepared."
When the big storm hits, broadcasters will be prepared with NewsRoom Express. No user registration is required and there's no website to manage—instead, images and videos are sent directly to the station's email address. The content can be automatically merged to custom station backgrounds and be on air in seconds, making NewsRoom Express the fastest path from scene to screen.
The Cell Journalist Web-based platform is already a proven and trusted vehicle for broadcasters to access and share content from viewers. After the onslaught of Hurricane Ike in 2008, Jim Serra, general manager of KPLC-TV in Lake Charles, La., called Cell Journalist "an essential coverage tool. The seemingly endless stream of pictures and video was compelling and at times breathtaking. The stories our viewers captured and narrated provided a depth of coverage we could once only dream of integrating into our news product."
Now, NewsRoom Express adds a vital new tool to the Cell Journalist suite. "We've taken battled-tested parts of our Cell Journalist platform and integrated them with our on-air functionality to bring our broadcasters a product that lets them respond even faster to breaking news situations," Cell Journalist President Parker Polidor said.
Cell Journalist is currently scheduling station Web demos and installations of CJ NewsRoom Express.
About Cell Journalist: Cell Journalist provides a suite of tools that allow broadcasters and other media outlets to collect, manage and monetize user-generated content. The company works with more than 85 media outlets including Scripps, Raycom, Barrington, Media General, and ABC.
# # #