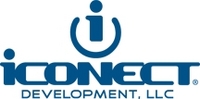 As the newest member of our network of more than 55 application service providers (ASPs), we are delighted that Advanced Discovery has installed our software platform to handle document review, analysis, and production functions
LOS ANGELES, CA (Vocus) June 23, 2010
iCONECT Development LLC, a world leader in litigation support and collaboration software, today announced that Advanced Discovery has selected iCONECT nXT for managing online document review for client cases. Advanced Discovery is a nationwide provider of e-discovery solutions including early case assessment, forensic collection, hosting, and document review.
"As the newest member of our network of more than 55 application service providers (ASPs), we are delighted that Advanced Discovery has installed our software platform to handle document review, analysis, and production functions," said Cynthia J. Williams, ceo, iCONECT. "Our integration with Content Analyst enables Advanced Discovery and its clients to perform contextual and conceptual searching, a clear advantage for advanced searching."
"We are excited about adding iCONECT to our best of breed technology offerings," said Thadd Hale, coo, Advanced Discovery.
Learn more about Advanced Discovery and iCONECT nXT software at Booth # 422 at Legal Tech West, June 23 -24 at the Los Angeles Convention Center.
About iCONECT Development LLC
iCONECT® Development, LLC (http://www.iconect.com) is the robust and reliable choice for litigation support software, with products trusted for over ten years by prestigious AmLaw 100 and Magic Circle firms, corporate legal departments, government agencies, and their Application Service Providers (ASPs) for document review, mergers and acquisitions, and multi-party international cases.
iCONECT and the iCONECT logo are trademarks or registered trademarks of iCONECT Development, LLC or its affiliates in the U.S. and other countries. Other names may be trademarks of their respective owners.
For more information
iCONECT Development, LLC
Lorraine Watkins
310.536-8400 x 229
310.977.9009 mobile
lwatkins(at)iconect(dot)com
###