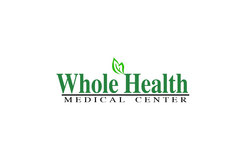 I was born in a small village in Northern Taiwan and I suffered polio at the age of three
Alexandria, VA, (PRWEB) June 24, 2010
Medicine is going green with the opening of Whole Health Medical Center and Medspa in Alexandria, Virginia, on Saturday, June 26. The community medical center will offer natural, holistic medical services in a green environment.
Whole Health Medical Center is one of the largest facilities in the Washington and New York metropolitan areas specializing in Traditional Chinese Medicine with use of acupuncture, natural herbal and non-invasive treatments. Whole Health will treat common medical conditions such as chronic pain, diabetes, cancer, heart disease and Parkinson's disease. The center has several specialty clinics including a Diabetes Clinic, Pain Management Clinic, Anti-Aging Medspa, and Chiropractic and Physical Therapy Clinic.
Dr. Owen Liao, who holds a PhD in oriental medicine, is an acupuncturist and the Director of Whole Health. His goal is to integrate Eastern and Western medicine in an easily accessible community environment. Dr. Salil Malhotra, Director of the Chiropractic and Physical Therapy Clinic at Whole Health, was recognized by the Research Council of America in 2009 as one of the America's Top Chiropractors; Ms. Dominique Hoffman, Whole Health's Nutrition Director, has been featured on WJLA TV's Working Woman Series and hosts her nutrition show on Fairfax Channel 10. They are among 26 practitioners who will provide natural and non-invasive treatments and services at both Alexandria and New York Whole Health centers.
"I was born in a small village in Northern Taiwan and I suffered polio at the age of three," says Dr. Liao. "Through the use of Chinese Traditional Medicine and the practice of Tai Chi, I have regained my health and strength. In fact, I have created my own short form of Tai Chi, which I call "Tai Chi Essence." I have written and published a book about my experience and teaching Tai Chi to my patients for self-healing."
In addition to holistic health care and a menu of natural treatments, herbal medicine and organic skin care products, Whole Health has adopted green building designs and green business practices by using environmentally-friendly materials, non-toxic paints, electronic patient records and other green business practices.
Those who visit Whole Health during its opening will receive a Two For One Pass, which allows them to get a free service with the purchase of a second service. This offer will be continued through July. Whole Health Medical Center will also conduct community outreach programs to educate the public about health, nutrition and disease prevention by offering weekly classes and seminars. For more information, visit http://www.WholeHealthMedicalCenters.com or visit Whole Health at 6910 Richmond Highway, Alexandria, VA, or call 571-357-2229.
###