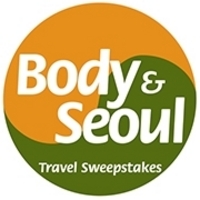 Brookline, MA (Vocus) June 29, 2010
In its mission to become a global leader in international medical travel, the Korean Health Industry Development Institute (KHIDI) today launches the "Body and Seoul Sweepstakes" open to residents of the US who want to experience the travel and health benefits of medical tourism. Designed and delivered in connection with Stackpole & Associates, it offers an irresistible package of health and wellness services for two as well as business class plane tickets and a five night stay at the JW Marriott Seoul.
A lucky winner and travel companion will experience the extraordinary hospitality of the South Korean people while being pampered with a VIP health check up, a dental exam and teeth whitening, traditional Korean medicine treatments, skincare services, and spa treatments as well as sightseeing in Seoul. The health and wellness services are offered by Seoul's top medical tourism destinations such as the East West Medical Center and the Aramdaun Spa. The sweepstakes runs from June 26th to July 19th. More information including contest terms and conditions are available on the sweepstakes web site.
Conceptualized and implemented by the team at Stackpole & Associates, the winner and guest will have their trip memorialized from the announcement of winning the prize and throughout the trip until they return home. Video and still photos of the winner's experience will ensure that the project continues to generate marketing benefits for KHIDI long after the sweepstakes is completed. The package is being promoted for KHIDI in a variety of media to increase brand awareness of "Medical Korea" as well as encourage visitors to utilize the extensive health and wellness medical tourism services offered in South Korea.
Stackpole & Associates is a leading marketing and communications company ready to help your organization develop, broadcast, and enhance your brand in the global health care market. Established in 1991, Stackpole & Associates provides marketing, market research, and business development solutions for providers, consumers, and customers in healthcare, senior living, medical tourism, and human services. The company has extensive experience in the design, implementation, and delivery of public relations and other communications campaigns to increase visibility, develop brand awareness, and promote services in the global market place.
For more information about the sweepstakes or the services offered by Stackpole & Associates, contact Elizabeth Ziemba, Stackpole & Associates at (617) 739 - 5900 x14.
###