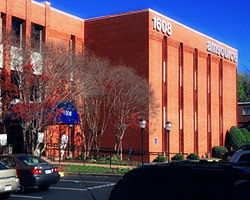 We are thoroughly excited about the acquisition of Amsource which now gives Xcel HR processing centers located in the Northeast, Southeast, and Midwest
Hudson, MA (PRWEB) June 24, 2010
Xcel HR announced today that it had acquired Amsource, one of the largest PEO operations in Alabama. The new entity, Xcel HR Amsource, provides Xcel HR with a major base of operations in Birmingham and access to the important Southern market. Xcel HR, having previously acquired HR America out of Fort Wayne, Indiana, has made two significant acquisitions of HR Outsourcing firms over the past few months.
"We are thoroughly excited about the acquisition of Amsource which now gives Xcel HR processing centers located in the Northeast, Southeast, and Midwest," said Ted Winglass, president of Xcel HR. "Amsource fits well into our organization for several reasons. They have great technology, a very efficient customer service platform and team of talented people. Mr. Winglass went on to say, "AmSource currently represents an additional 3,000 lives into our PEO model and 2,000 plus lives on Payroll or ASO services. With this new entity, Xcel HR now processes payroll for over 5,000 worksite employees, and provides PEO services to 4,000 employees. As a company we provide services to clients in 42 states. "
Xcel HR, with headquarters in Hudson, Massachusetts, provides payroll, HRIS, employee benefits, benefit administration, risk management and human resource "smartsourcing" services to small and mid-size businesses. With sales and service offices in Boston, Fairfield, Connecticut, Washington, DC, Fort Wayne, Indiana, and now Birmingham, Alabama, Xcel HR is positioned to serve businesses in all regions east of the Rockies.
# # #