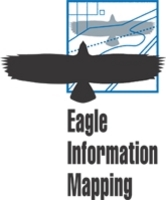 Data integrity is crucial to safe and efficient pipeline operations. The new Bulk Loader release includes numerous data validation and usability enhancements to ensure high quality data enters the database. - Christopher Moravec, Director of Products
Houston, Texas (PRWEB) June 24, 2010
When it comes to helping pipeline companies manage complex data resources and pipeline integrity management solutions, Eagle Information Mapping continues to raise the bar. At a time when pipeline companies are focused on managing regulatory compliance and controlling costs, Eagle announces a powerful new release of their industry-leading PDAT-FM pipeline software suite.
Pipeline companies currently using or considering PODS should review the Bulk Loader to simplify their PODS data migration, validation and loading.

The Pipeline Open Data Standard (PODS) is a widely-used industry standard model designed to store facilities and regulatory compliance information.
Bulk Loader is specifically designed to validate and load large amounts of pipeline data from Microsoft Excel® spreadsheets into the PODS database.
PDAT-FM is certified for Environmental Systems Research Institute's (ESRI) ArcGIS 9.3.1 and the PODS Data Model.
Interested parties can register for a series of upcoming webinars featuring the new Bulk Loader product at Bulk Loader Release Webinar. Other inquiries about the PDAT-FM Event Bulk Loader or other pipeline editing, maintenance and reporting tools can be made by contacting an Eagle specialist at 281-398-6001, x-241.
About Eagle
Eagle is a privately held Texas corporation, established in 1991, specializing in the applications of Geographic Information Systems (GIS) technology. Eagle is a developer of pipeline software solutions and provider of consulting services for both upstream and downstream energy companies and other industries. Eagle has a strong commitment to excellence and strives to provide client-oriented, advanced consulting services and products that meet the rapidly changing and diverse needs of the energy industry. For more information please visit http://www.eaglemap.com
###