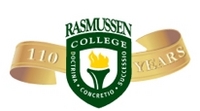 Drew is a talented professional and will be a valuable resource for our students who are excited to learn and receive mentorship from proven experts as they work toward earning their design degree
Lake Elmo, MN (PRWEB) June 23, 2010
Delivering students the most up-to-date training in the digital design and animation fields, Rasmussen College announces the recent addition of animation expert Drew Blom to its School of Technology and Design faculty. Blom, who has an extensive background in 3D computer animation, character design, and art and animation direction, will guide students through Digital Design and Animation courses as a full-time instructor at the college's Lake Elmo/Woodbury campus.
"Drew is a talented professional and will be a valuable resource for our students who are excited to learn and receive mentorship from proven experts as they work toward earning their design degree," Rasmussen College Lake Elmo/Woodbury, MN College Campus Director Phil Kagol said. "As career opportunities related to technology and design continue to expand, with job growth projections in the industry higher than average for all occupations, Rasmussen College will continue to recruit faculty who, like Drew, have demonstrated remarkable success and innovation in their field."
An award-winning animator, Blom has been involved in the production of a number of animated projects, including Me and Jessie D, The Moodsters, Auto-B-Good, and 20th Century Fox's theatrical short and video series, Bug Rangers. As an art director, he also generated concept art and led the design of Armor Quest, a comic book IP translated into a 3D trailer.
Prior to becoming a Rasmussen College instructor, Blom was responsible for teaching a variety of subject matter, from character design to career development, at Brown College as an instructor to Game Design degree-seeking students. He previously served award-winning, family-friendly animation studio Wet Cement Productions as art director and character animator for its diverse client base.
Blom recently completed a graphic novel combining traditional pencil and ink techniques with digital painting and texture manipulation that will be published this year. He earned his Bachelor's degree in computer animation from the Rocky Mountain College of Art and Design in Lakewood, Colo.
The Rasmussen College School of Technology and Design offers cutting-edge degrees that focus on areas anticipated to see the highest career growth in their fields. Students can choose from a variety of Bachelor's and Associate's degrees in Technology and Design, including a Bachelor's Information Management degree, with specializations in Digital Design and Animation and Game and Simulation Production, as well as an Associate's Information Systems Management degree and a Multimedia Technologies degree online or on campus.
For additional information about Rasmussen College and its School of Technology and Design, visit http://www.Rasmussen.edu.
ABOUT RASMUSSEN COLLEGE
Founded in 1900, Rasmussen College is a premier provider of educational experiences, dedicated to the growth and development of its students, employees, and the communities it serves. Accredited by the Higher Learning Commission, Rasmussen College offers Bachelor's and Associate's degrees in fields with the greatest occupation opportunities to more than 15,000 students both online and through its network of 21 campuses. By partnering with leading universities, Rasmussen offers opportunities to students beyond the Bachelor's level. The Rasmussen Partner Network gives students the opportunity to earn Master's and Doctoral degrees completely online, at their own convenience, from prominent universities around the country. To learn more about Rasmussen College, please visit http://www.Rasmussen.edu.
###