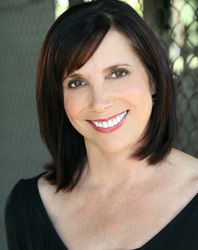 " Taylor is a talented and dedicated actress. She embraces her characters fully to give very believable performances." Matthew Barry, Casting Director, Producer, Teacher
Los Angeles, CA (PRWEB) June 24, 2010
Taylor Brock is a finalist in a contest for actors called, "Face in Time Square". The actor with the most Internet votes by 7/5/10 will win a billboard in Times Square to exhibit their picture (headshot). Simply go to:
http://www.taylor-brock.com and follow the link to vote.
Taylor describes this contest as a great opportunity. "Winning this contest would be a great boon to my acting career. I love performing; sharing emotions, taking people on an emotional ride, and becoming the characters. I love being the impetus for an audience to relate to the characters. It would give me the exposure that can help me get my foot in the (casting) doors so I can prove my talent and love of the craft. I just need help getting votes." She says that she needs lots of votes to assure a win.
As a child, Taylor grew up in Buffalo, New York acting in school and community theatre. She left New York for college to become a Registered Nurse. While enjoying the challenges of nursing for many years, Taylor decided acting is her true passion. She has spent the last twenty years immersed in the acting field; learning and performing and is currently a proud member of the three professional unions: SAG/AFTRA/AEA. A few of the shows she has performed in are 'When the Bough Breaks' with Martin Sheen, 'The Bold and the Beautiful', an Internet series called 'Exit Stage Left', 'Beau Jest', and currently is in the long running-Glaad nominated Off Broadway hit show in Los Angeles, New York, and Toronto called, 'Sex, Relationships, and Sometimes....Love'.
Please vote for Taylor Brock and help her win a billboard.
###