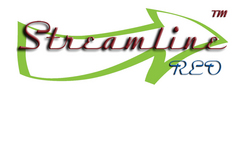 With the number of faxes that a Real Estate Agent receives, keeping track of them all is in and of itself a chore
San Diego, CA (Vocus) June 28, 2010
StreamlineREO™ (d.b.a. RealtyTransact™), a leader in providing powerful, simple to use technology for workflow and document management, announces today that it is now providing a secure, integrated electronic fax solution. The eFax service is an ideal fit for StreamlineREO's bi-directional interactive offer management system, invoice management, and multi-party collaboration system. Now, brokers, real estate agents, banks and asset managers can save even more time and money than before by receiving barcode-based fax routing at no cost.
Other providers of eFax technology charge up to $2.00 per inbound fax for barcode systems that automatically route a fax into an application. StreamlineREO's eFax routing service is a free aspect of its management system.
"With the number of faxes that a Real Estate Agent receives, keeping track of them all is in and of itself a chore," says Regina Garcia, creator and founder of StreamlineREO. "We searched for months for a provider that could deliver a secure (256-bit encryption) connection, provide both local and toll free numbers, and provide automatic document routing"
"An eFax solution that simply moves the work from a physical fax machine to your browser is a step in the right direction, but it can actually take up more of your time if you have to print it out, and then file it, or remind employees to delete their faxes off the server when they are done," says Velde, a former IT systems manager for a major construction company. "Having automatic routing of faxes and the ability to forward them by e-mail, forward them to other fax numbers, or even share them online without ever having to download or print them out -- now that is helpful."
With StreamlineREO's integrated eFax® solution, eFaxes are archived with the user's complete tasks, upload documents and listing history. "Our system takes the guesswork out of sending a fax with multiple documents to multiple recipients all at once!" Garcia says. Why should fax be more difficult than e-mail? Eliminate the need for a dedicated fax machines and phone lines or costly servers. "What is perhaps the most attractive feature is the price," Garcia says. "Starting at just $15 per month, it's hard to find any solution, much less one that is packed with extras. We are please to partner with J2-Global® as our back-end provider,and be able to offer the service through StreamlineREO for $2 per month less than an agent would need to pay for the same level of service if they went directly to an eFax provider."
The eFax® service also provides a viable and useful alternative for document security. "The confidentiality requirements of financial institutions including, email tracking, document archiving, and secure faxing are only going to increase over time," Garcia says. "All banks already use electronic fax technology when customers send in loan or credit card applications, and they all require their providers to support 256-bit encryption when the faxes move across the Internet to protect sensitive data. If you are ahead of the curve, you won't have to play catch up later on."
One of the major selling points of StreamlineREO is its convenience and ease of use. With StreamlineREO, users can increase their online presence and take advantage of the technology they already own, such as a BlackBerry, iPhone, iPad or Android device to help meet the time sensitive demands of the current real estate and mortgage markets. StreamlineREO provides its users the ability to retrieve and respond to demands from any desktop, laptop or wireless device with Internet access, keeping documents accessible 24/7. If you don't get all these benefits from your current FAX machine or service provider, today is a good day to switch!
In addition to StreamlineREO's convenience and ease of use, the system and its eFax® service doesn't require paper or ink; it is the perfect fax solution for businesses whether they are eco-conscious, cost-conscious or both. eFax® is not only good for the real estate and mortgage industries, but good for the earth, too.
"With the security of personal information a growing concern, StreamlineREOs' eFax® solutions allow professionals to send, store and save faxes securely, digitally; eliminating the pitfalls of confidential documents lying on fax machines for anyone to see. What is even better, is I no longer need to round up all the hard copies and pay to have them shredded," says Andre Enriques , Mortgage Banker at World Wide Credit Corporation
By integrating an eFax® solution with an overall listing management solution, StreamlineREO allows teams to link to documents, improving the availability of information, and decreasing both direct and indirect costs associated with document retrieval, work-in-process, and archiving. For additional information, please visit http://www.streamlinereo.com.
JOIN US ON FACEBOOK!
http://www.facebook.com/pages/San-Diego-CA/StreamlineREO-LLC/191040634880
# # #