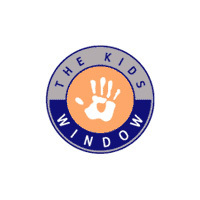 Perhaps it's also that parents just want the best for their kids, despite their financial pressures, and may be making cutbacks elsewhere
(PRWeb UK) June 25, 2010
Children's furniture sales at their website, The Kids Window, have shown an increase of 42% over the last year, with the bulk of additional sales made on premium children's beds from brands such as Thuka and Stompa. With an average bed price of £500, these premium brands have increased in popularity and now represent 61% of all of their children's furniture sales, up from 40% a year ago.
The Kids Window's Managing Director Jason Lewis has been following this trend with interest: "We're surprised by this - it's not at all what you would expect during a recession. All the while we hear about a serious downturn in furniture sales across the board, so it's really pleasing to see the growth in this sector being maintained."
The British Retail Consortium (BRC) recently reported on poor growth figures, based on a lack of confidence in the economy. BRC Director General Stephen Robinson commented that "there's still plenty of uncertainty, which is making customers nervous about buying expensive goods, such as furniture."
"We've seen little evidence of that at The Kids Window" says Jason. "The way we see it, people are still willing to spend a little bit more on their children; they see big items of furniture like bunk beds as a good investment, and if it's built well it will last them for many years." There may also be another motivating factor behind their willingness to spend high on their children. "Perhaps it's also that parents just want the best for their kids, despite their financial pressures, and may be making cutbacks elsewhere."
Online retailer The Kids Window have been providing a range of quality children's beds and furniture, clothing and other products to customers in the UK and abroad for over 10 years.
If you'd like more information, or to schedule an interview, please contact Jason Lewis (Managing Director) on 020 7384 8594 or 0800 542 5094, or email jason(at)thekidswindow(dot)com
###