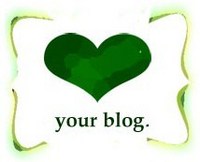 Love Your Blog on Demand enables companies to further develop their blogging skills. Their blogging questions are answered quickly by experts, so they save time and eliminate frustration
Mount Pleasant, SC (Vocus) June 24, 2010
Designed to take businesses through a seamless experience that enables them to establish rapport in the blogosphere, enhance their marketing efforts, position themselves as experts in their industry, and convert prospects into customers, Sumèr's Love Your Blog service is a blog creation and marketing breakthrough.
Sumèr, LLC, specializes in web and SEO copywriting and the promotion and marketing of websites and blogs after they launch. Love Your Blog was created after owner of Sumèr, Michelle Salater, noticed widespread blog confusion from many business owners who were unsure how to fully utilize their blog's appearance and marketing potential.
"Whether you're a novice to blogging or already have a business blog, our one-on-one Love Your Blog coaching and guidance provides everything necessary to become confident and succeed in the blogosphere, bring in more business, and showcase your company as an expert," says Salater.
When clients sign up for Love Your Blog, they are paired with Sumèr's blog manager who will set up or overhaul their blog based on their brand image and add essential features such as interior pages and customized sidebars equipped with widgets, social media icons, and RSS feed subscription. After initial blog setup, the blog manager continues to work closely with each client in determining the purpose of the blog and coaches each client on effective blog writing and promotion techniques.
One-on-one coaching with Sumèr's blog manager and tutorials help the blogger learn how to write, publish, and promote optimized, value-packed content. All tutorials, lessons, and worksheets are housed on a password-protected portal.
After the initial two-month period, Sumèr offers Love Your Blog on Demand, an advanced option designed to provide clients with additional support and coaching to expand their blog education and immediately address any emergency issues that may arise.
"Love Your Blog on Demand enables companies to further develop their blogging skills. Their blogging questions are answered quickly by experts, so they save time and eliminate frustration," states Salater. "We help them with advanced design, optimized web copy, and blog marketing and promotion. Love Your Blog is the total solution for businesses that need help driving traffic and connecting with their target audience."
To learn more about Love Your Blog, visit http://www.writtenbysumer.com/loveyourblogwebinar.asp.
About Sumèr, LLC, and Michelle Salater:
Sumèr, LLC, specializes in writing website copy and marketing materials, blog creation and blog marketing, and promoting brands through emerging online new media. Sumèr's team has a passion for writing website content and helping clients capitalize on their vision to achieve online business growth.
Michelle Salater, president of Sumèr, also coaches entrepreneurs privately, in online courses, and in free teleseminars and workshops on how to grow their businesses online and maximize their online marketing efforts. For more information, visit http://www.writtenbysumer.com/blog or http://www.writtenbysumer.com.
###