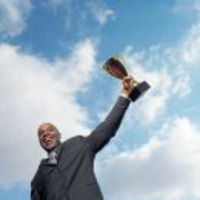 Grand Rapids, MI (PRWEB) June 24, 2010
The Michigan-based employee award and recognition company scheduled to reveal new features of its popular Give-a-WOW! online peer-to-peer recognition program at the Society of Human Resource Management's (SHRM) Annual Conference in San Diego.
Many Generation Y workers struggle to find contentment in the workplace. At the same time, many businesses are having a tough time retaining their Generation Y workers. Other data shows that the average 26-year-old has already changed jobs about seven times since the age of 18. Studies have also shown that people under 35-years-old are the least engaged or involved in the workplace. Businesses need new tools to successfully engage and retain their younger employees.
Terryberry has set out to make Generation Y workers feel more welcome and appreciated in the workplace with its Give-a-WOW! employee recognition program. The employee recognition company is scheduled to demonstrate new features this of this innovative, online peer-to-peer recognition program at the Society of Human Resource Management's (SHRM) Annual Conference in San Diego. These new features include an optional Facebook integration and an administrative dashboard for more accountability.
Early Give-a-WOW data indicates that this peer-to-peer recognition program increases employee participation and engagement dramatically. Give-a-WOW impacts on average 3 to 5 times the number of employees in an organization than other recognition programs in the marketplace.
Give-a-WOW! is the first peer recognition program of its kind that features real-time interactivity and integrated awards. The program appeals to Generation Y workers because it gives them frequent and instant feedback. Employees can interact with their peers and the workplace community and participate in employee recognition and award efforts.
The SHRM Conference will be held from June 27-30, 2010 at the Sand Diego Convention Center. Terryberry's Managing Partner and author of The WOW Workplace, Mike Byam will be on hand to sign copies of his book and talk to attendees. The company plans to also unveil its new earth-friendly award collection at the conference.
For more information about Terryberry, its line of employee recognition products or employee recognition programs visit http://www.terryberry.com.
About Terryberry
The Terryberry Company (http://www.terryberry.com) has helped organizations develop employee recognition programs to motivate and retain employees for more than 90 years. Terryberry has built an international reputation for its customized recognition and award programs which feature the highest quality employee recognition awards. Based in Grand Rapids, Mich., Terryberry develops and manages employee recognition programs for more than 25,000 organizations worldwide.
CONTACT:
Jenny Watkins
Terryberry Company
800-253-0882
# # #