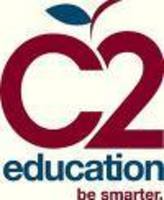 C2 students consistently outperform their peers regardless of what measuring stick you're using.
Duluth, GA (PRWEB) June 25, 2010
Half of all adults in the U.S. can't read an eighth grade level book. One in five high school seniors are functionally illiterate at the time that they graduate. Worse yet, the National Assessment of Educational Progress testing indicates that the percentage of American children who cannot read well hasn't improved at all in the last 25 years, even though education spending has more than doubled in the same amount of time. The public education system is floundering – perhaps the private sector has the answer.
Since its inception in 1997, C2 Education has sought to address the problems of the American education system by providing students with a supplemental education that closes the gaps left by traditional schooling. The good news is that their methods seem to be working.
This year, C2 Education's students displayed impressive achievements. During one of the toughest college admissions seasons in history, 90% of C2's students were accepted at their first or second choice school. Of those, nearly half were accepted at a top 25 school. In addition, 100% of C2's students passed required state standardized tests, including the CRCT, SOL, and TKS. In fact, C2 has even managed to impress the Department of Education, receiving the highest scores possible in both Maryland and Georgia in the annual Supplemental Education Services Provider assessments for those states.
"C2 students consistently outperform their peers regardless of what measuring stick you're using," Mr. Kim says. "They are given one-on-one instruction that is tailored to their individual needs, something that very few school classrooms are able to offer. More importantly, our students learn from curriculum that is constantly evolving and adapting to the ever changing demands of our students and the world they live in."
Mr. Kim explained that the core of the C2 philosophy is innovation. "We don't simply find something that works and keep it," he says. "We find something that works and then ask, 'How do we make it better?'" As a result of this simple philosophy, C2 Education now spends a greater percentage of its budget on Research and Development than any other educational facility in the country and it seems to be paying off.
In fact, C2 Education was one of three inventive businesses profiled in the Wall Street Journal. Specifically, the profile focused on innovations in the methods C2 uses in producing curriculum. "One of the things that makes us unique is the fact that our curriculum is written in-house by the very people who teach it," Mr. Kim says. "Coordinating the efforts of our teachers has required that we change our methods, bringing in new technologies in order to adapt to our company's growth."
But the methods behind C2 Education's curriculum creation are only the tip of the iceberg – the real innovation lies in the curriculum itself. "In many ways, education is like martial arts," Mr. Kim says. "In fact, our curriculum was initially inspired by my father's involvement in martial arts – we even label the difficulty levels as 'belts', beginning with 'white belt' and moving up through the various levels. We know that a one-size-fits-all approach won't work, and so our students focus on progressing through the belt level at their own pace, becoming stronger and more proficient learners with each class session."
This year, in addition to the usual changes being made to the curriculum, C2 will also release portions of the curriculum in the form of workbooks that can be studied at home. "For the first time, we will publish some of our programs in order to make them more accessible to students," Mr. Kim says. The first programs to be published include The Smarter College Essay Writing Guide, workbooks for SAT Math and Vocabulary improvement, a workbook for the SAT II Chemistry exam, and workbooks for both reading and writing in grades 3 through 12.
"C2's success is the result of ceaseless innovation and fine tuning," Mr. Kim says. "We only wish that the same originality and progressiveness would extend to the American education system at large. In the meantime, we will continue to evolve in order to best serve the needs of our students and their families, and we have every hope of continued success."
For more information about C2 Education and its programs, call 1 (800) 777 – 7000 or visit them on the web at http://www.c2educate.com.
# # #