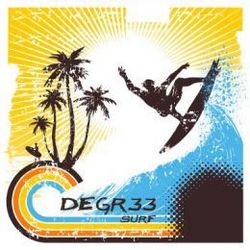 "Ride it & Love it or We'll Buy it Back!"
San Diego, CA (PRWEB) June 24, 2010
Degree33 Surfboards, one of the nation's leading online surfboards companies located in sunny San Diego, proudly introduces the next generation (NexGentm) in cutting edge epoxy surfboards. The already impressive surfboard inventory at Degree33Surfboards.com just got a whole lot better thanks to the perfect combination of the benefits of poly and the benefits of epoxy into one unique board.
These new NexGen surfboards are super light and are accompanied by superior flex, more maneuverability, and better styling. For the surfers in the world who want to experience a new kind of thrilling 'ride,' the NexGen surfboards for sale at Degree33 are surely the 'wave of the future.'
Degree33 Surfboards specializes in delivering high end and hand shaped, (they do more than just hand finishes!) surfboards to the public at extremely affordable entry level pricing. One of the main reasons the owner of Dregree33, Luc Stokes, started his company was because he thought the prices for quality surfboards was completely out of hand, as he personally searched for surfboards in San Diego.
Paying between $500-$800 for a new surfboard and $300-$500 for a decent used surfboard had to change, and thanks to Luc's forward thinking and ethical company, it finally has.
Like most epoxy surfboards, the NexGens start with an EPS foam core. One of the main differences, however, consists of the glass and resin. The resin on the NexGen new surfboards is an epoxy resin, yet with drastically improved strength to flexibility properties. This one factor allows Degree33 to use much less fiberglass than other epoxies.
At this point, many avid surfers are probably asking themselves, 'what are the benefits of this advancement in technology as they relate to me as a surfer?' Degree33 Surfboards is glad you asked.
With the NexGen surfboards, a surfer receives all the benefits of an epoxy plus: super lightweight; NexGen surfboards are as much as 20% lighter than standard epoxies due to the smaller number of fiberglass sheets needed to construct the board. This extra lightweight is what initially attracts most people to the NexGen surfboards. Another benefit is the superior flex seasoned surfers look for in a new surfboard. The flex characteristics of these futuristic NexGen boards are in line with poly boards; giving surfers more response off the bottom and snap off the top. Also, thanks to the reduced weight and increase in flex, the ability to maneuver on a NexGen surfboard is greatly increased. And last, but certainly not least, with a NexGen surfboard, the resin is transparent like as is with poly boards. This gives the board a more real and natural look, such as you will find with 'traditional' surfboards.
Degree33 Surfboards is one of the nation's leading online surfboards companies for very good reason. In addition to their new line of NexGen surfboards for sale that are taking the industry by surprise, customers continue to trust them for all their surfing needs because of their incredible surfboard selections (including of course shortboards, fish surfboards, funboards, hybrids, longboard surfboards, and custom surfboards), surfboard quality, stellar customer service, unbeatable prices, and their surfboard GUARANTEE: "Ride it & Love it or We'll Buy it Back!"
# # #