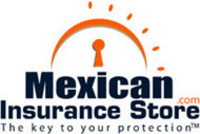 Not only are the articles entertaining but quite informative. What is more, the information is relevant to all groups of travelers driving into Mexico. The greatest point though is that you are not required to pay a thing to access the information
Perris, CA (PRWEB) June 24, 2010
Mexican Insurance Store customers can now get detailed information about Mexico travel, thanks to the free subscription offered. Customers are therefore advised to review their free subscription to Mexico Travel Articles. A leading purveyor of Mexican Auto Insurance online, Mexican Insurance Store readers will benefit from the advice geared towards families driving into Mexico on vacation. Among the top topics covered in the recently updated articles include: Start your Visit to the Yucatan State in Merida Mexico, Taking Advantage of the New Recreational Opportunities, Obtaining Money in a Hurry in Mexico, Retire in Mexico and Live Like Royalty and How to Make a Telephone Call To and From Mexico. 
These are among the articles that provide detailed information that anyone traveling into Mexico will find useful. Each article contains an in depth coverage of the topic in question. Not only are the articles entertaining but quite informative. What is more, the information is up to date and relevant to all groups of travelers driving into Mexico. The greatest point though is that you are not required to pay a thing to access the information. 
Considered one of the most reliable Mexican car insurance providers, Mexican Insurance Store has been awarded quite a number of certifications by various Mexican insurance authorities. As of June 26, 2008 ACE Global Ratings were ranked top in relation to the board for financial strength and claims paying ability. Mexican Insurance Store offers quality Mexican Insurance Rated A+ for financial stability by A.M Best and for financial strength under the Standard and Poor's. Through ACE Insurance Company, policies have also received an AA- for insurer strength by Fitch making it a force to reckon with under the provision of quality services pertaining to Mexican auto insurance.  
About Mexican Insurance Store
Mexican Insurance Store is an Mexican auto insurance provider located in South California's Inland Empire. It is involved in the provision of various Mexican insurance online policies with main focus on US and Canadian travelers driving into Mexico. It continues to provide the ONLY claims services and roadside assistance services guarantee in the Mexican Insurance Industry. The guarantee provides assistance to motorists in 30 minutes or less on any highway in Mexico. Visit http://blog.mexicaninsurancestore.com Mexican Insurance Store Blog today. 
 
Contact
Mexican Insurance Store
3819 Saint Austell Way
Perris, CA 92571
Fax 626 638 3255
Tel 888 800 9988/951 657 4220
# # #