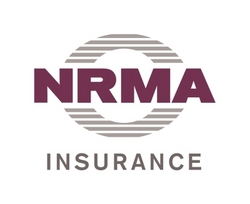 one in three Queensland house fires continued to start in the kitchen
(PRWEB) June 25, 2010
Queenslanders could be too relaxed when it comes to home fire safety with around half stepping away from a hot stove to surf the net, do housework or help the kids with homework, according to new research by NRMA Insurance*.
With house fires peaking in winter, NRMA Home Insurance is reminding Queensland households where blazes commonly start and how easily they can spread.
NRMA Insurance spokesperson Sue Hawkins said claims research showed one in three Queensland house fires continued to start in the kitchen, most as a result of cooking left unattended**.
'Kitchen fires have the potential to spread quickly, often jumping to curtains or cupboards in a matter of seconds,' she said.
'Year on year we find people are still leaving cooking unattended. This year we looked closer at what distracts us from the stove and found we're either getting caught up in other things because we're busy or simply being too relaxed.'
An NRMA Home Insurance survey of more than 500 Queensland residents found that in addition to cooking dinner on the stove:

nearly 70 per cent step away to watch TV;
more than 40 per cent squeeze in some housework;
more than 50 per cent surf the Internet; and
nearly 50 per cent help their kids with homework.
To help prevent and be ready for a home fire, NRMA Insurance recommends households:
stay in the kitchen while cooking is on the stove;
get a free Safehome visit from the Queensland Fire & Rescue Service on 1300 369 003;
install a smoke alarm(s) and test monthly. If you have battery-operated alarms, change the batteries at least once a year.
have an evacuation plan and make sure everyone in the house knows and practices it;
keep a fire extinguisher and fire blanket at hand near the kitchen;
never use water to put out a cooking oil fire – water will only ignite the oil:
don't key-lock deadlocks on doors when at home in case you need to leave in a hurry;
phone 000 immediately if a fire does break out that cannot be safely and quickly controlled.
For more information on how to make your home safer visit http://www.nrmaqld.com.au/homesafety

Survey of more than 2500 Australian households by Pure Profile Research in February 2010. **NRMA Insurance home claims 2005-09.
NRMA Insurance QLD is a leading insurance provider, offering Home Insurance, Car Insurance, Motorcycle Insurance, Travel Insurance, Business Insurance, Boat Insurance, Health Insurance and Caravan Insurance in Queensland.
# # #