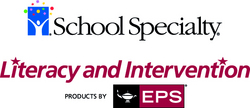 Academy of READING allowed me to personalize learning for all of my students, meeting their individual instructional needs
Denver, CO (PRWEB) June 28, 2010
Today at the International Society for Technology in Education (ISTE) 2010 Conference, School Specialty Literacy and Intervention launched Portfolio™, an instructional add-on module for Academy of READING® intervention software. The Portfolio module engages students using high-interest content and a multimedia environment to help them develop oral reading fluency, comprehension and vocabulary skills.
The Academy of READING software program assists educators in developing intervention strategies that enable struggling students - particularly special populations such as English Language Learners (ELL) - to build fluency in the foundation skills of reading. The software features a mastery learning approach that incorporates automaticity, independent reading, Spanish language support, and motivational elements.
Now with the Portfolio add-on, struggling students have the opportunity for engaged practice with state-aligned, connected text in a wide variety of genres and subject areas. The Portfolio module can be added to students' learning plans at any time during the school year, giving teachers flexibility to target instruction to student needs.
"Portfolio will allow educators to take our proven reading intervention program to the next level with students in need of help with their oral reading fluency and comprehension skills," said Steven Korte, Group President, School Specialty Accelerated Learning. "Personalized learning and student engagement are critical components of our approach to instructional technology and our commitment to innovations that enable students of all ages and abilities to learn."
Through the Portfolio add-on, students are assigned exercises that develop oral and silent reading comprehension and vocabulary through state-aligned leveled passages and multiple choice questions. Students can also enter the "reading studio" for independent practice to rehearse, record and self-evaluate their oral readings. Comprehension is evaluated through questions that determine retention and understanding of the text. This methodology ensures that students can both read stories fluently and simultaneously gain meaning from what they are reading.
All student work is collected and organized in a personalized student portfolio that is easily accessible for teachers and students, and easy to share with parents, principals and administrators. The Portfolio module gives teachers the ability to listen to the students' oral reading recordings, to gain insight into the students' areas of weakness and provide ongoing feedback. The add-on also leverages the robust data collection, management and reporting capabilities of the Academy of READING software.
Students in Karen Roberts' class at Eastview Elementary School in North Vancouver School District, BC, saw average gains of more than two grade levels last school year using the Academy of READING program with the Portfolio add-on. Roberts and her students, ranging from grade 2 to grade 5, participated in a pilot trial of Portfolio module during the 2009-2010 school year.
"Academy of READING allowed me to personalize learning for all of my students, meeting their individual instructional needs," said Roberts. "Several of them saw gains of two or three grade levels in reading abilities, putting them on track for even greater success next school year."
She continued, "My experience with the Portfolio pilot was very positive, as it provided the perfect complement to the reading intervention program. Portfolio gave my students an opportunity to apply the reading skills they were acquiring with valuable practice in oral reading fluency. Student interest in Portfolio was high and they were always motivated to train on this program. I am excited by my students' improved reading skills and their increased confidence."
About School Specialty
School Specialty (Nasdaq: SCHS) is a leading education company that provides innovative and proprietary products, programs and services to help educators engage and inspire students of all ages and abilities to learn. The company designs, develops and provides PreK-12 educators with the latest and very best curriculum, supplemental learning resources and school supplies. Working in collaboration with educators, School Specialty reaches beyond the scope of textbooks to help educators, guidance counselors and school administrators ensure that every student reaches his or her full potential. School Specialty Literacy and Intervention delivers comprehensive reading, math and Response to Intervention (RTI) solutions to help K-12 schools close the achievement gap and make a measurable difference in the outcomes for 30 million struggling students who fall below proficiency benchmarks. Trusted brands from School Specialty Literacy and Intervention include Academy of READING®, Academy of MATH®, S.P.I.R.E.®, MCI, Wordly Wise 3000® and Explode The Code®. For more information about School Specialty, visit http://www.schoolspecialty.com. For more information about School Specialty Literacy and Intervention, visit eps.schoolspecialty.com.
###